Description
Analog LM35 sensor working with Arduino and Raspberry Pi. It is powered with the voltage from 3.3 V to 5 V. it can measure temperature in the range from 0 ℃ to 100 ℃. The output voltage is proportional to temperature. The sensor is easily connected thanks to the Gravity connector. The sensor operates at a voltage of 3.3 V, making it compatible withRaspberry Pi,Intel Edison, Joule, Curie.
Connection
The product is compatible with Arduino
Sample code and detailed information can be found inthe user guide.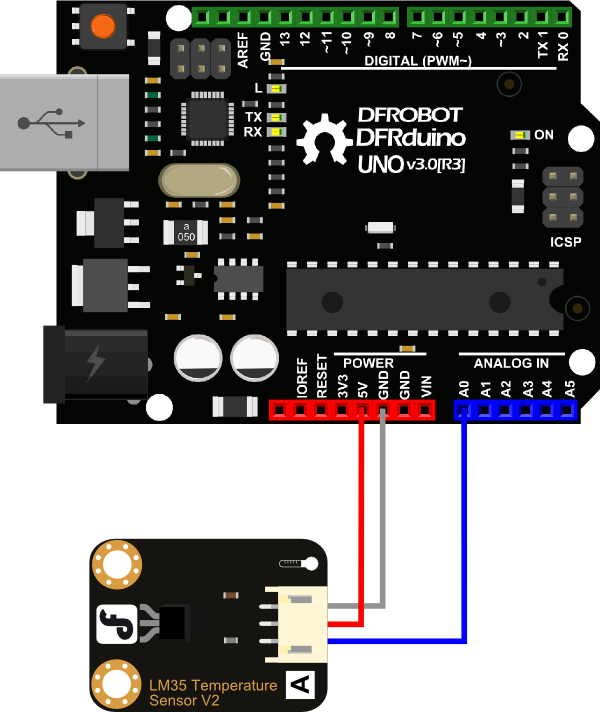 Sample connection diagram with Arduino module.
Specification
Supply voltage: from 3.3 V to 5 V
Type: analog
Sensitivity: 10 mV /

℃

Range: from 0℃ to 100

℃