Description
Inveo module allows remote measurement of temperature via the Internet. It features a waterproof probe with DS18B20 temperature sensor and a 1m long wire. The module is powered by a DC adapter or over a network (PoE).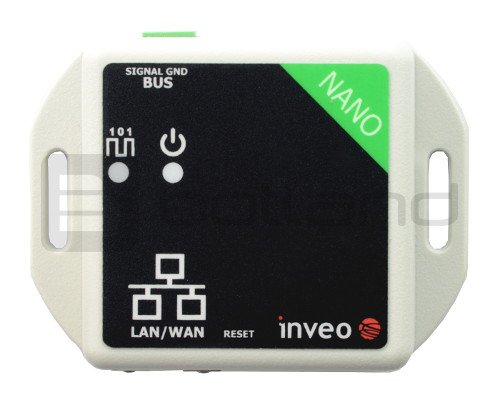 Communication with the device can be accomplished in several ways:
using the built-in WEB server
using commands line
using the MODBUS TCP Protocol
using Android device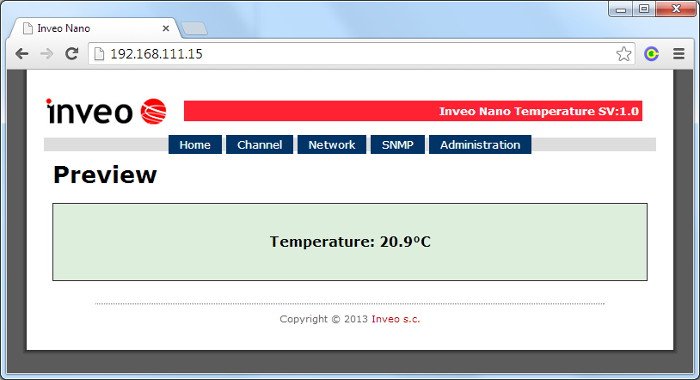 The sample temperature measurement via the website.
The manufacturer provides a detailedmanualof the

 Nano PACE

module.
Specification
Supply voltage: from 10V to 24V (DC Jack or PoE)
Number of inputs: 1
Interface: RJ45 (10Base-T)
Supported protocols:
Operating temperature: 5°C to 50°C
Dimensions: 66 x 50 x 20mm
Included
Nano TEMP
Power module
Temperature sensor with 1m long cable