Description of product: Limit switch mini with roller - WK625 - 5 pcs.
Limit switch with lever ended with roller. Maximum operating parameters: voltage of 250 V and current of 5 A.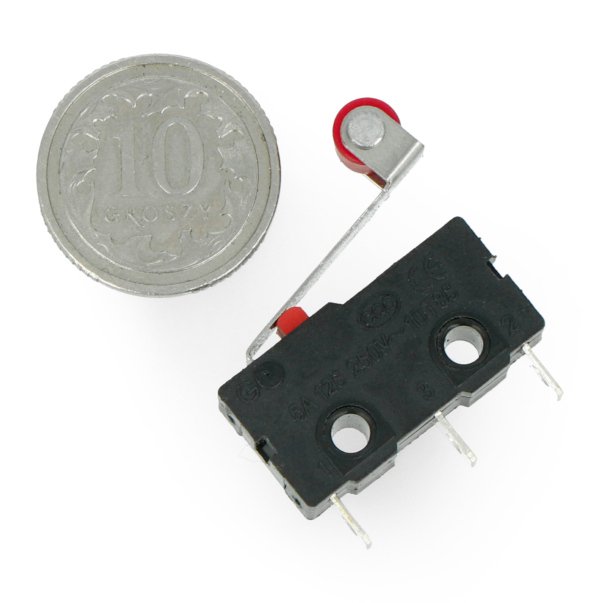 Items are sold in sets of 5 pieces.
Specification
Operating voltage: 250 V max.
Current: 5 A max.
Number of pins: 3 (C, NO, NC)
Lever with roller
Dimensions without the lever: 20 x 15 x 6 mm
Detailed dimensions are available inthe documentation.