Product description: electric actuator LD1 6.4 N 150 mm/s 12 V - 10 cm extension
Electric actuator with6.4 N(0.64 kg) lifting capacity, operating at150 mm/sec.The unit is powered by12 V. It has aprotectionclassIP54. Thanks to the use of metal gear modes, the actuator is characterized by high precision and long service life. The actuatorsare equipped with limit switches.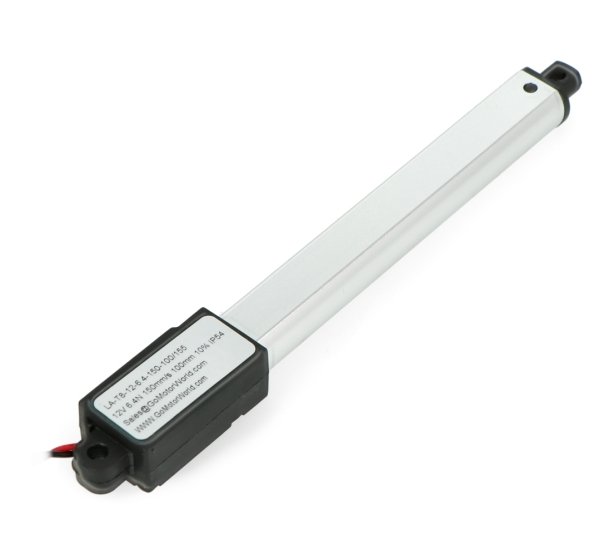 Electric actuator LD1 6,4 N 150 mm/sec 12 V. Otherlinearactuators are also available.
Application of the LD1 electric linear actuator
In motor vehicles, when installing central locks and small flaps
Aircraft modeling
In automation, when assembling moving parts of robots
Lock slider element
Industrial and precision mechanics
As part of a smart home, for opening small windows
Rehabilitation equipment

Electric actuator LD1 6.4 N 150 mm/s 12 V - 10 cm extension.
Specifications 12 V LD1 electric actuator 6,4 N 150 mm/sec.
Name
Parameter
Supply voltage
12 V DC
Speed
150 mm/s
Maximum power
6.4 N (0.64 kg)
Duty cycle
10%
Material of the actuator tube
Aluminium
Extension length
100 mm
Overall length in assembled condition L(min)
163 mm
Leakage class
IP54
Operating temperature
From -25°C to 65°C
Sound level during operation
Up to 55 dB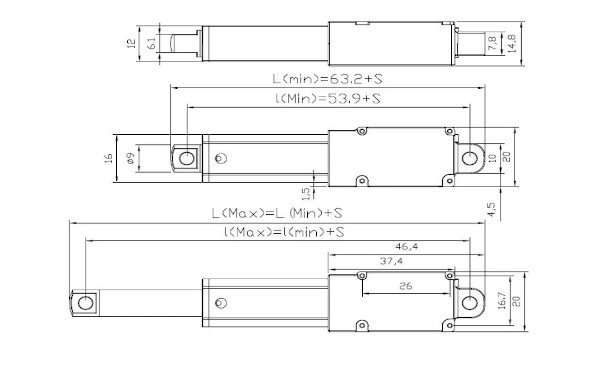 Electric actuator LD1.