Product description: logic CD4026 digital counter, decoder 7-segment THT
The counter and decoder for 7-segment displays. Powered by 3 Volts and 18 Volts in THT case - DIP16.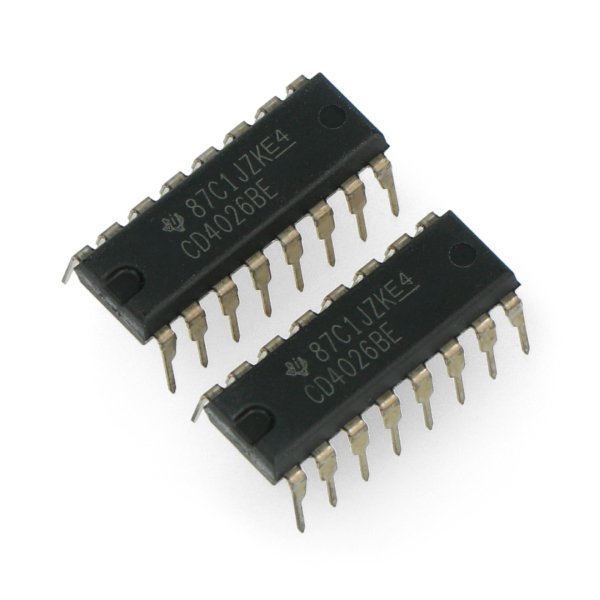 Items are sold in set of 2 pieces.
Specification of logic system CD4026
Working voltage: 3 V to 18 V
The input frequency of the timer fcl:

For voltage of 5 V - 2.5 MHz
For a voltage of 10 V 5.5 MHz
For a voltage of 15 V is 8 MHz

Case: THT, DIP 16

Details inthe documentation.