Product description: MakeBlock Smart Camera - intelligent camera
Intelligent camera that allows to recognize and track objects, lines and barcodes. Smart Camera works with mBot and mBot2 robots, as well as HaloCode and CyberPi controllers . The camera can be used for item sorting, intelligent transportation, object tracking and intelligent line tracking applications. For programming, you can use the mBlock environment, which provides the block Scratch language with many extensions and the Python 3 text language. The kit includes an intelligent camera, battery, brackets and mechanical parts.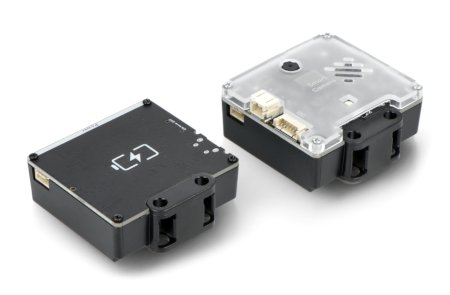 MakeBlock intelligent camera module with 3.7V lithium battery.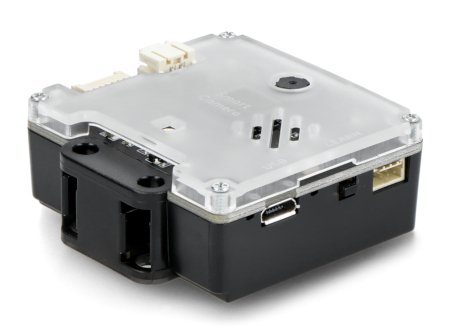 MakeBlock intelligent camera
Main features of the MakeBlock smart camera
Color recognition - the smart camera can learn to recognize objects with bright colors and recognize the blocks of learned colors, and then return their coordinates, length and width.
Barcode recognition - the camera can simultaneously detect barcodes, lines and road branches. Switch your smart camera to line / label tracking mode to detect and return coordinate information.
PixyMon - Supports PixyMon software. It allows you to view the camera screen with PixyMon, debug smart camera functions, and adjust some parameters to discover more complex functions.
MakeBlock Smart Camera specification
Resolution: 640 x 480 px
Viewing angle: 65 °
Effective focal length: 4.65 ± 5% mm
Frames per second: 60
Effective recognition distance: 0.25m to 1.2m
Drop resistance: 1 m
Communication interface: I2C
Power supply: 3.7V lithium battery or dedicated 5V power module
Power consumption: from 0.9 W to 1.3 W
Working temperature: from -10 ° C to 55 ° C
Supported devices: mBot, mBot2 , mBot Ranger , CyberPi , mBuid, HaloCode
Other software: PixyMon
Dimensions: 48 x 48 mm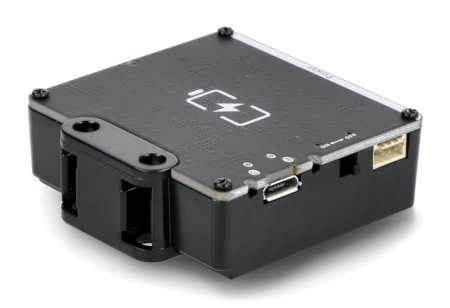 Lithium battery module for MakeBlock camera.
Kit contents.
MakeBlock Smart Camera kit contents
1x MakeBlock Smart Camera
1x 3.7V lithium battery
Set of beams and brackets
Set of mounting screws and nuts
MicroUSB cable
Connecting cables
Colorful balls
Set of barcode stickers
‌