Description
Robot mBot Ranger is a robot kit three-in-one, through which you can build a tank, tricycle, racing car and balancedrobot. It can be programmed in a graphical environment mBlock based on Scratch or in text formatArduino IDE. For mobile devices, the app Makeblockis available, through which you can control and program the robot. mBot Ranger is equipped with a new driver that is compatible withArduino Mega 2560. Has 10 I/O ports for connecting external sensors and motors.
What is mBot Ranger?
mBot Ranger is an eductaional robot 3 in 1, has 3 modes of transformation: robot tank, tricycled racing car and balanced car. Robot can be controlled with your tablet or laptop. More information about how to control the robot, ishere.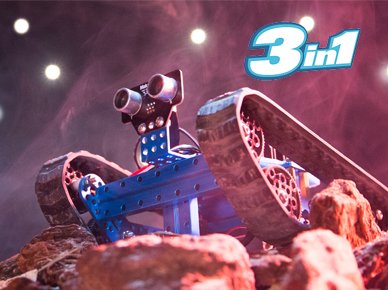 Off-Road Land Raider
This is tank designed for riding on areas where normal vehicles couldn't ride.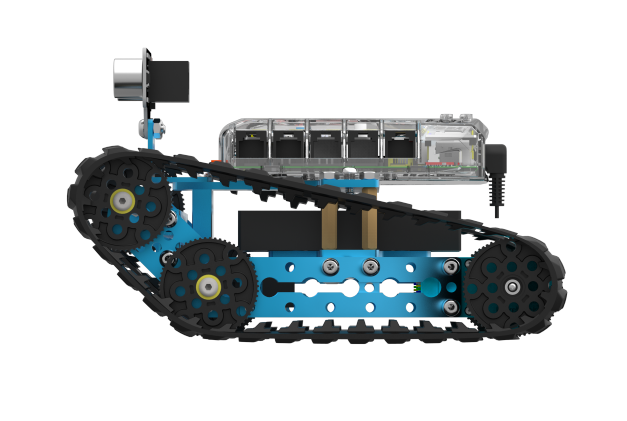 Dashing Raptor, Predator
Change your Land Raider in Rapotor, tricycle race car, fast like a real raptor.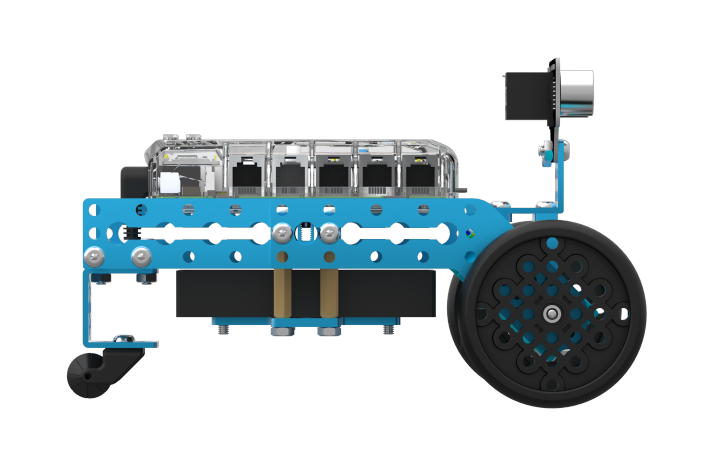 Balanced Nervous Bird
Smart, balanced car which keeps the straight level when driving or standing still, it is bowing during turning.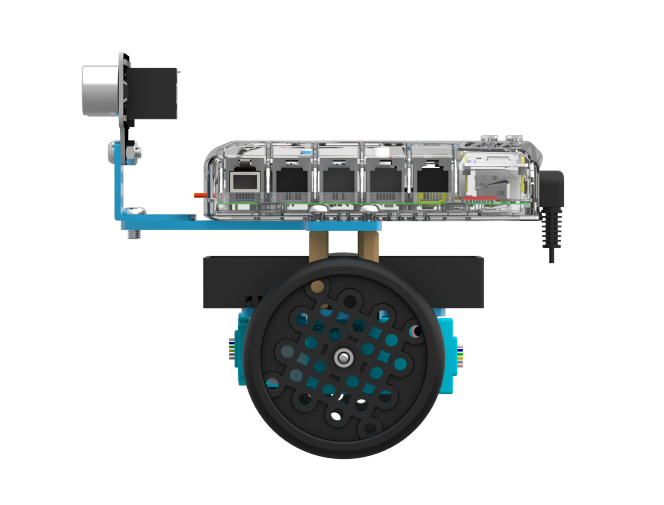 Powerful motherboard
The latest tile Aurgia Me on the basis of theArduino Mega 2560. Not only does it have 5 sensors but also 10 ports of leads that can expand it with additional features.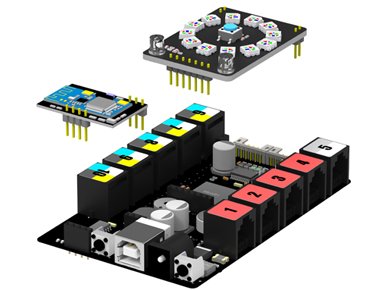 Graphic programming on the PC
mBot Ranger is fully compatible with mBlock which is a graphical programming environment based on Scratch 2.0. Programming becomes much easier with blocks that can be lifted and dropped.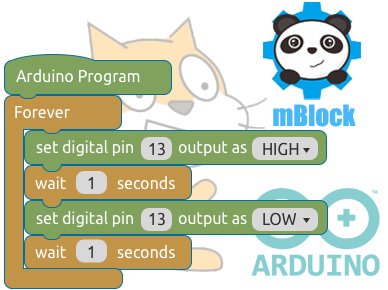 Programming from iPad / tablet.
mBot Ranger also supports programming using your tablet or laptop and app Makeblock App. You can use finished projects or create your own.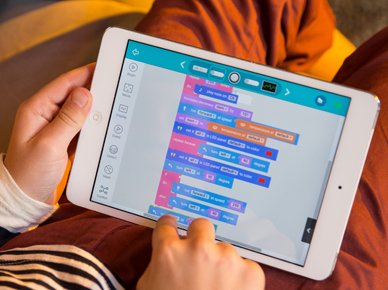 Wireless control
Makelock App shares finished projects which are ready to download, click and to control the robot wirelessly.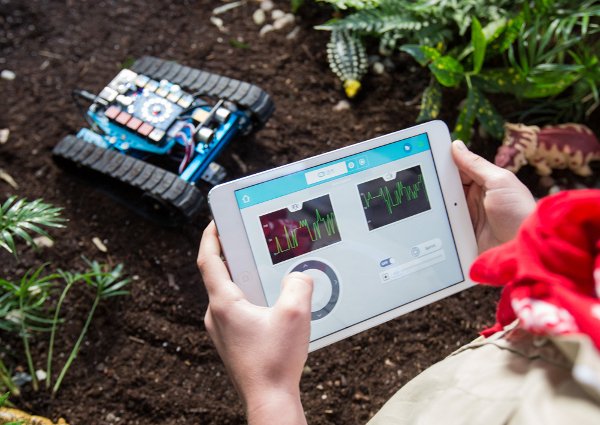 Easy connection
All modules have a RJ25 connectors, thereby, attaching them is very easy.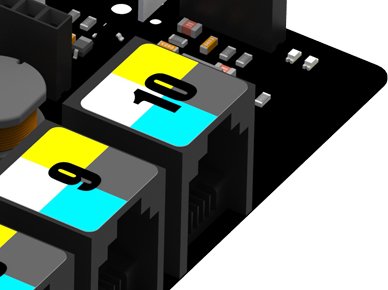 Specification
The graphic programming

mBlock - Windows, Mac OS, Linux
Makeblock App - Android, iOS

Text programming : Arduino IDE - Windows, Mac OS, Linux
Driver: Aurgia compatible with the Arduino Mega, ATmega 2560 microcontroller
Sensors and modules

2 x light sensor
1 x sound sensor
1 x gyroscope
1 x temperature sensor
1 x distance sensor
1 x dual sensor of line

Output device

2 x motor DC with encoder
1 x buzzer
12 x led RGB

I/O Ports

5 x universal RJ25
4 x power RJ25
1 x connection RJ25
2 x DC motors with encoder
1 x USB

Other equipment

1 x USB cable
1 x screwdriver
1 x wrench

Elements of design

made of aluminum
compatible with Lego

Power supply: 6 x AA - not in set
Communications: Bluetooth, USB
Dimensions folded: 17.5 x 20 x 12.5 cm
Weight folded: 1600 g
The number of items in set: over 100
The kit includes nearly 400 items
Gyroscope
12 LEDs RGB
Light sensor
Distance sensor
The sensor of line
Temperature and sound sensor