Product description: Jetson Mate - carrier board for Jetson Nano/NX - with fan - Seeedstudio 110991411
The Jetson Mate is acarrier boardthat can accommodate up to4SoMNvidia Jetson Nano/NXmodules. Equipped with a 5-port gigabit switch that allows communication between installed modules. Using a 65W PD power supply and Ethernet cable allows you to build your own Jetson cluster. It also comes with a dedicated enclosure and a powerful fan.
The manufacturer provides a detaileduser guidewith official instructions on how to use the Jetson Mate.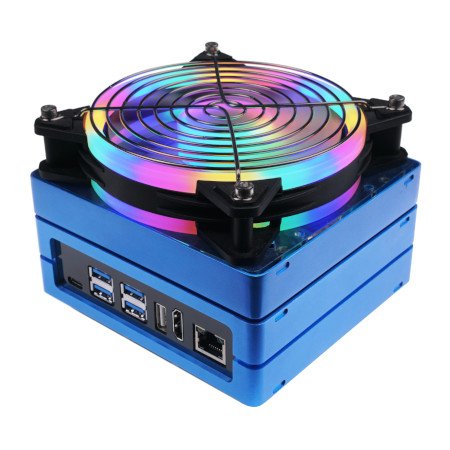 A powerful fan is included, dedicated to the re_computer case.
Technical Specifications
Power: 65 W PD
Switch: SZ9896CTXC
Applications: GPU servers / Homelab servers / GPU clusters
Dimensions: 110 x 110 mm
Kit contents
Jetson Mate backplane for up to 4 Jetson Nano/NX modules
Cooling fan