Description
Digital oscilloscope, dual channel, operating in the band up to 20 MHz. Provides a sampling rate of 48 MS/s, is connected to the computer via the USB port, has no LCD display. The set has also two probes, USB cable and user's manual.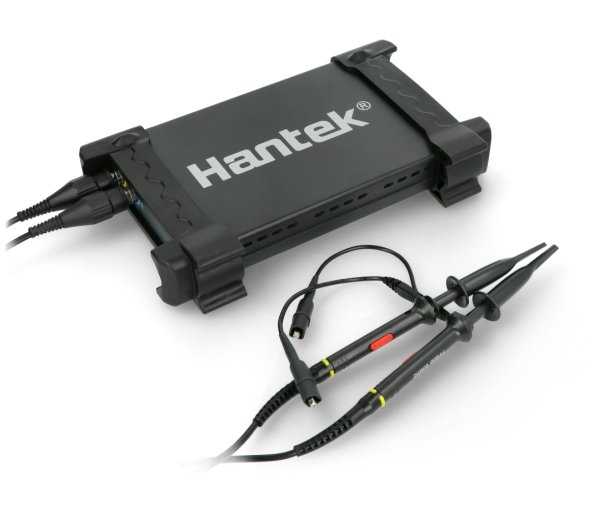 Included: oscilloscope, two measuring probes and a USB cable for connecting to computer.
Includes
Oscilloscope
Two measurement probes with pitch 1x and 10x
The user manual
USB cable
Communication PC software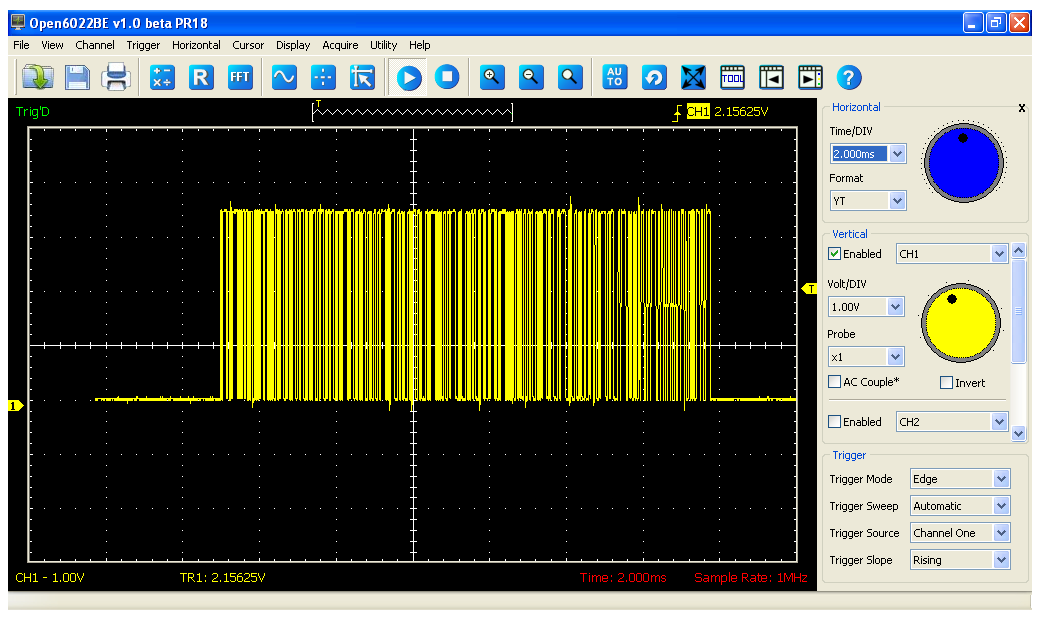 The software for the oscilloscope.
Works with operating systems Windows NT / 2000 / XP / Vista / 7 / 8.
Specification
Number of channels: 2
Band: 20 MHz
Communication with computer: USB 2.0
Powered by USB
Time of sampling: 48 MS/s
Input impedance: 1 

MΩ

25pF
Resolution of transducer: 8 bits
Input's sensitivity: 10 mV to 5 V (9 steps)
Accuracy DC: +/- 3%
Maximum input voltage: 35 Vpp
23 measurement functions
The ability to perform mathematical functions (addition, subtraction, multiplication, division, FFT analysis)
Saving files (text, image, jpg/bmp, word, excel, csv)
Compatible with LabVIEW
Has no display
Weight: 380 g
Dimensions: 205 x 120 x 35 mm