Product description: Mounting potentiometer horizontal 10 kΩ - 5 pieces.
Mounting potentiometer, horizontal RM-065 in through-hole housing with 10 kΩ resistance. Technical details can be found in the documentation.
Mounting potentiometer lying - 10 kΩ - 5 pcs.
A set of five small potentiometers allows you to efficiently diagnose and calibrate devices. The highest quality of these components translates into effective operation.
The RM-065 horizontal potentiometer is useful for applications that are not of a repeatable nature. The element has been mounted in THT housing, resistance 10 kΩ.
Components sold in packs of 5 pieces in separate, signed packages.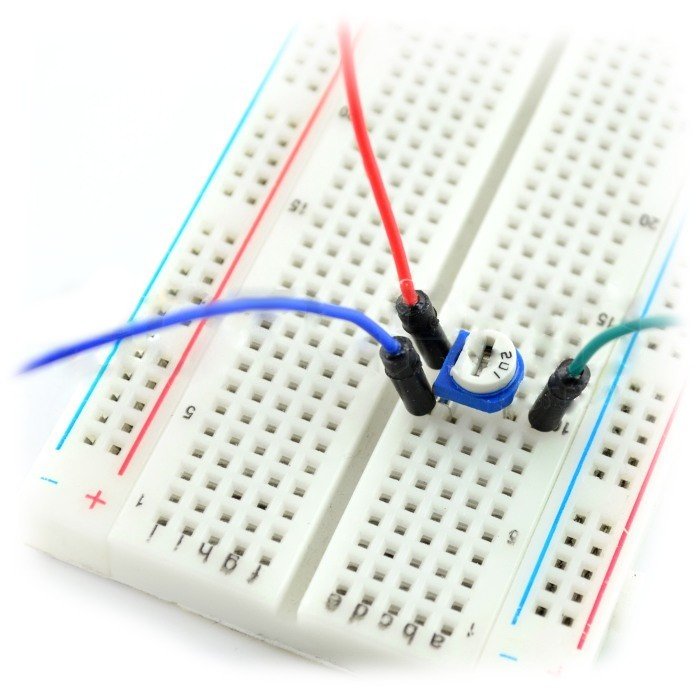 Potentiometer specification
Resistance: 10 kΩ
Type: horizontal
5 pieces per set
Mounting potentiometers - application and use
Potentiometers are adjustable voltage dividers. They are electronic components that can be found in practically every electrical device. The most popular are, of course, digital and analog dividers.
Mounting potentiometers, on the other hand, are used in situations that are not cyclic in nature. We do not have to deal with a knob here - manipulation is done with a screwdriver in a similar way as when assembling eccentric connectors.