Product description: 500 kΩ linear 1/8 W rotary potentiometer - 5 pieces.
Rotary potentiometer with linear scale has outputs that match thecontact plates. Connected to an analogue-to-digital converter ofa microcontroller (e.g. Arduinoanalogue inputs) can serve as a knob-knob in the user interface. 
Elements sold in a package of 5 pieces.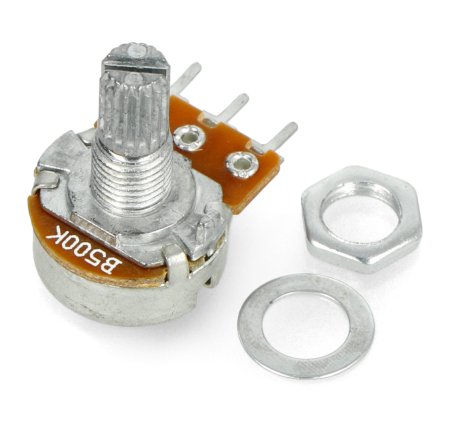 Specification of 500kΩ linear 1/8W rotary potentiometer
Power: 0.125 mW
Characteristics: linear
Axle length: 15 mm
Axle diameter: 6 mm
Raster of exits: 5 mm (fits the contact plates)
Linearity tolerance: ± 20 %
Operating temperature: -10 °C to +70 °C
Detailed dimensions can be found in the documentation.