Product description: DC 5.5 x 2.1mm plug with quick coupler and buttons
DC plug φ5.5 x 2.1 mm with a connector allowing to fix the cable with buttons. Quick connectorsallowto make quick and durable connection of cables with the socket without the need of soldering. Product sold in 5 pieces.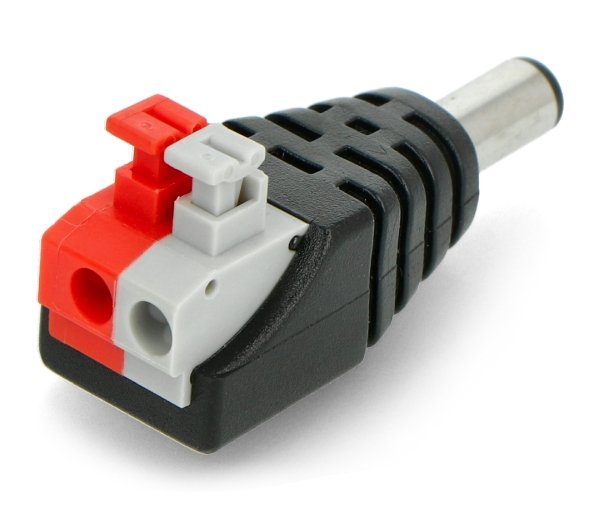 DC 5,5 x 2,1 mm plug with quick-connector.
Specification
Type: DC plug φ5.5

x 2.1 mm

Type of quick-connector: push-button connector
Colour: black and grey
Product sold for 5 pieces.