Description: M23272M14 M12 2.72mm wide angle lens with adapter for Raspberry Pi HQ camera - ArduCam LN056
Wide angle lens manufactured by Arducam forRaspberry Picamera. LensM23272M14with140°angle of view is made forRaspberry Pi HQcamera, it comes withadapterfor correct mounting of the lens on the camera module. The camera has 1/2.3" format, focal length of 2.72mm, F2.5 aperture and 3.01mm rear focal length.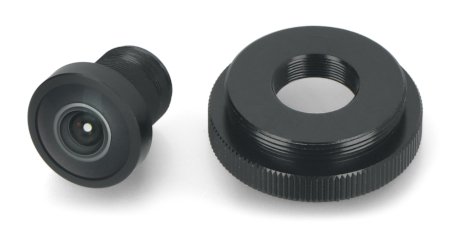 Wide angle lens for Raspberry Pi HQ.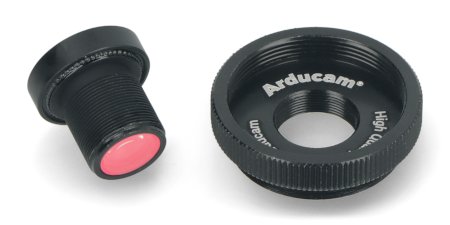 Arducam M12 lens for Raspberry Pi HQ.
Why S-mount lenses are ideal for the Raspberry Pi HQ camera
Light weight: lighter and smaller than official lenses
Good price/quality ratio
Suitable for all kinds of projects that require differentiated lenses with specific fields of view
Unlike C/CS mount lenses, the M12 lens can be customized in terms of product design
Lens specifications
Model: M23272M14
Format: 1/2.3"
Focal length: 2.72 mm
Aperture: F2.5
Field of view: 140° (H)
Mounting: M12
Rear focal length: 3.01 mm
MOD: 0.2 m
IR Sensitivity: Visible light sensitive, with 650nm IR filter
Dimensions: Φ17.20 x 17 mm
Weight: 8 g
Set contains
1x Lens M12 140°
1x Lens Adapter M12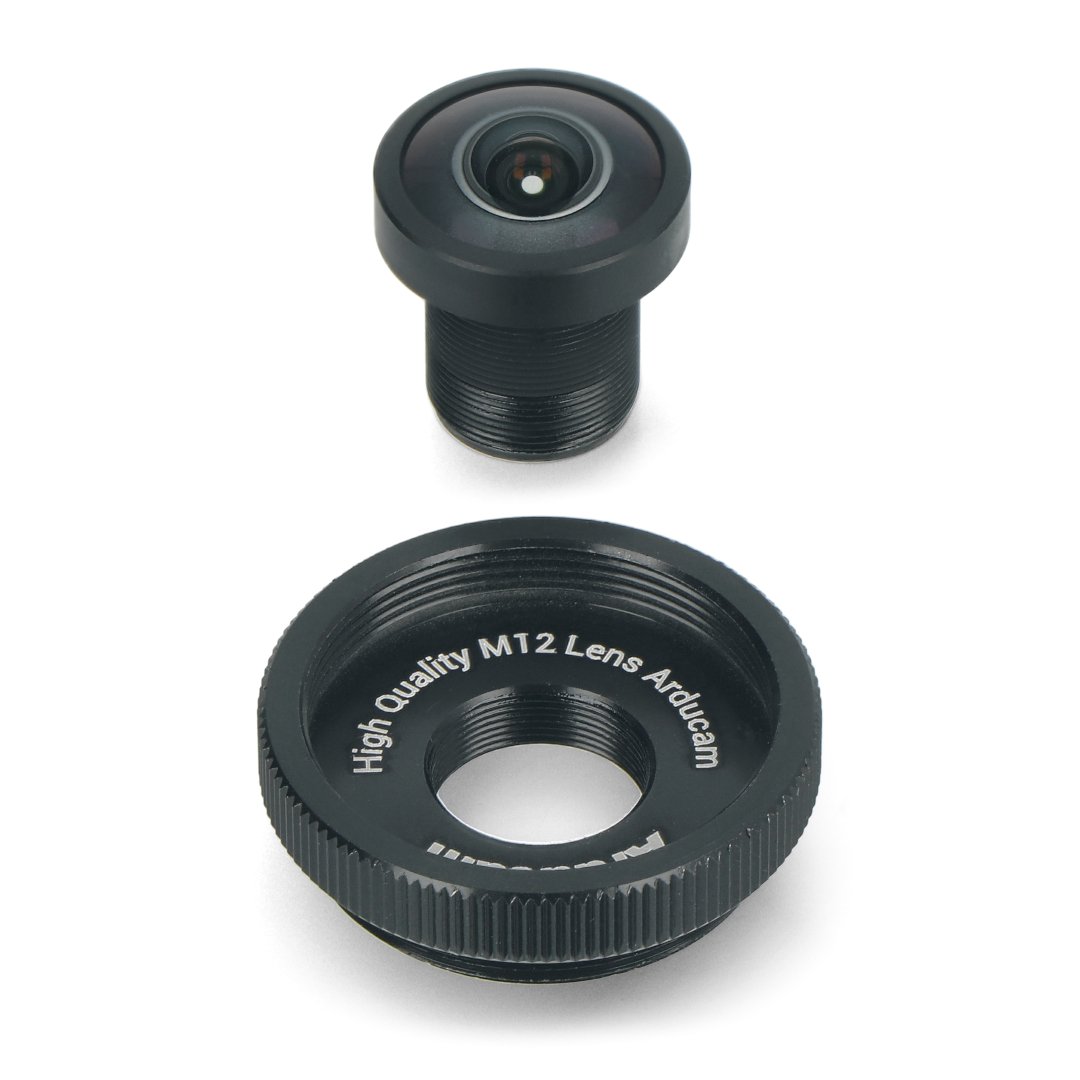 Lens M12 140° for Raspberry Pi.