Description
Two-colored case forminicomputera Raspberry Pi with attached touch screen LCD TFT 7" from Waveshare. In the set there are the elements that allow you to set the screen at an angle of 45° or 60°.
The case cooperates with the Waveshare screens: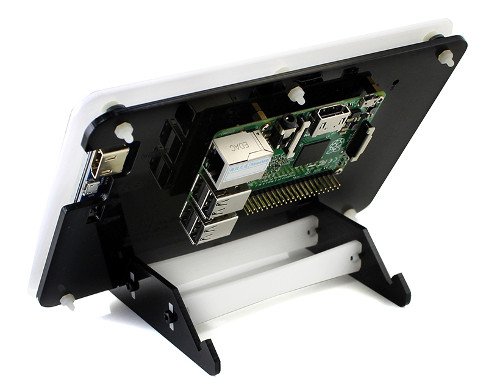 Case with attached LCD display TFT 7" andminicomputerem Raspberry Pi. The subject of the sale is the case only and other parts can be purchased separately.
Specification
Color: black and white
Material: acrylic
The possibility of setting at an angle of 45 ° or 60 °
Installation
The kit requires a separate assembly elements. Example of proper installation is shown in the picture below.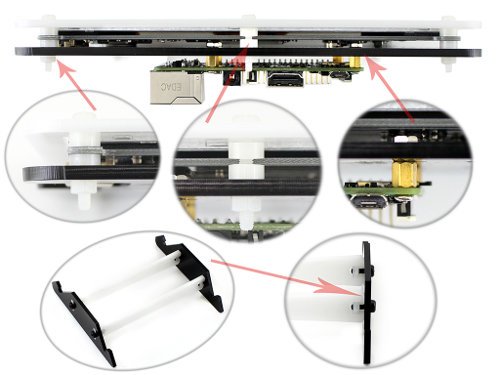 Manual for installation of the screen and the case.