Product description: 7-segment x2 display - 10mm red - supported by cathode.
The dual 7-segment display allows the display of two digits and some letters.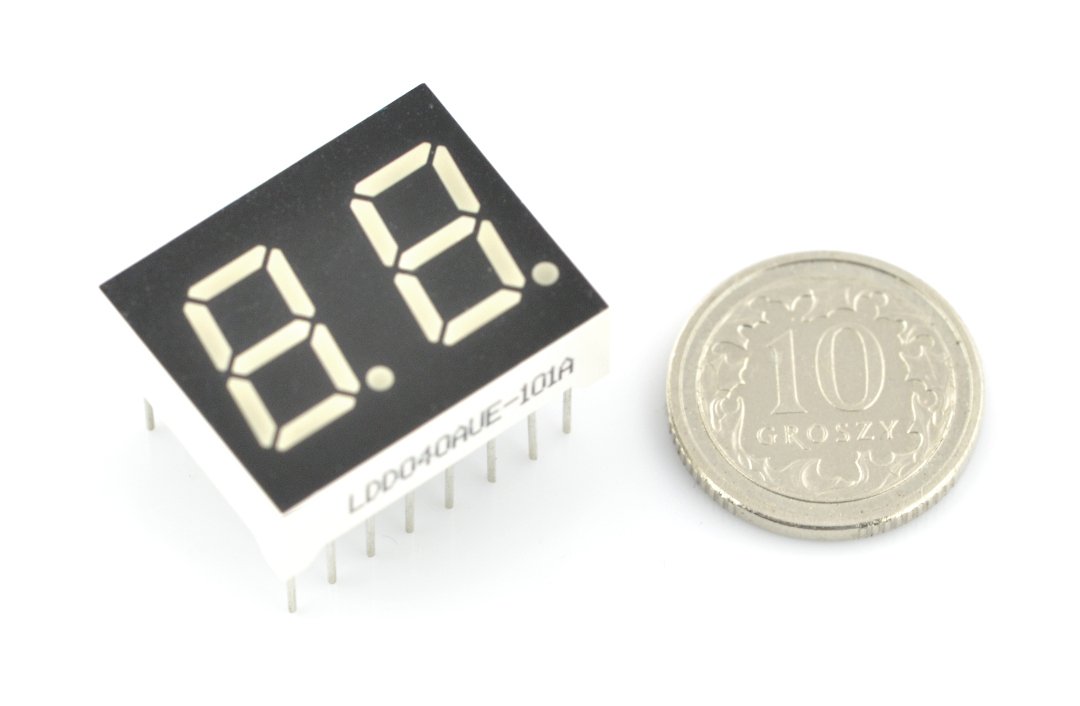 7-segment display specification x2
The height of the sign: 10.16 mm
Colour of segment: red
Wavelength: 640 nm
Module dimensions: 20.1 x 16 mm
Common cathode
A detailed description together with the designation of the leads can be found in thedocumentation.