Description: Kradex case feet - 20mm rubber - 4pcs
Four round feet, made of rubber used in plastic cases. Foot diameter is 20 mm.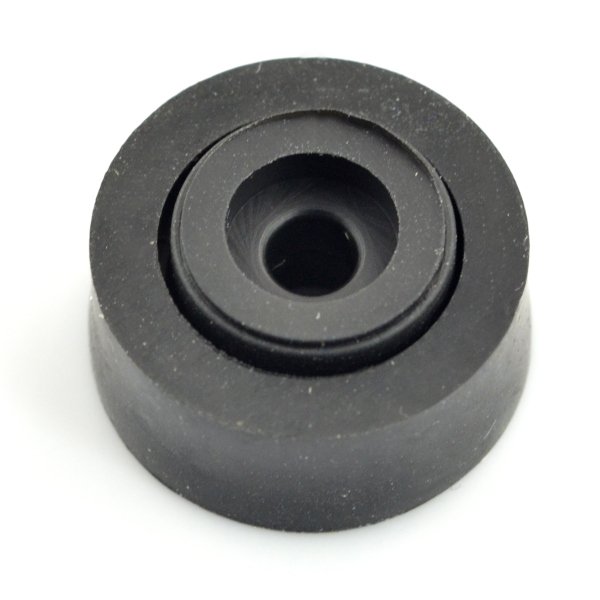 Little feetfit into the interior of the large one.
Specification of Kradex case feet 
The feet are plastic
Material: rubber
Mounted with screws, have tape layer
Diameter: 20 mm
Hole diameter: 5 mm
Height: 8.4 mm
Product sold in set of 4 pieces.