Product description: SonoffT1EU3C-TX- Wall touch switch - WiFi - 3 channel.
The Sonoff touch light switch also allows control by application on the phoneand433 MHz radio remote control. The switch has 3control channels. This is an improved version of the SonoffT1switch, the newversion improves the operation of the touch fields and the overall appearance of the switch. The front panel of the device is made of tempered glass, and the touch fields themselves are illuminated so that they can be quickly located even at night.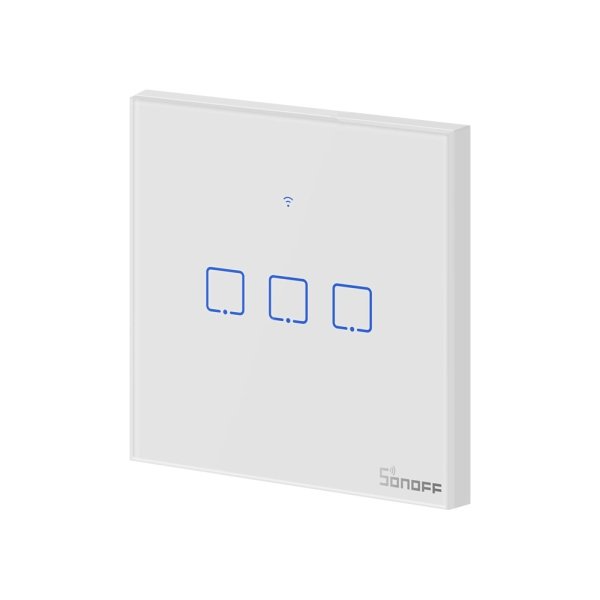 The RF remote control is not part of the set.
Wireless operation of the T1EU3C-TX switch
The device can also be managed wirelessly using theradioremote control,which is not part of the set, and using the Android and iOS smartphone apps- eWeLink.The app allows us toremotelyswitch the light on and off, as well as establish schedules for switching the light on and off at a given time. The device sends information about its status to the cloud, so we can control the light regardless of where we are now. The device can also be managed without access to the Internet by working on a LAN. The device also supportsvoicecommands thanks to compatibility with devices like AmazonAlexa anddevices based onGoogle Assistant.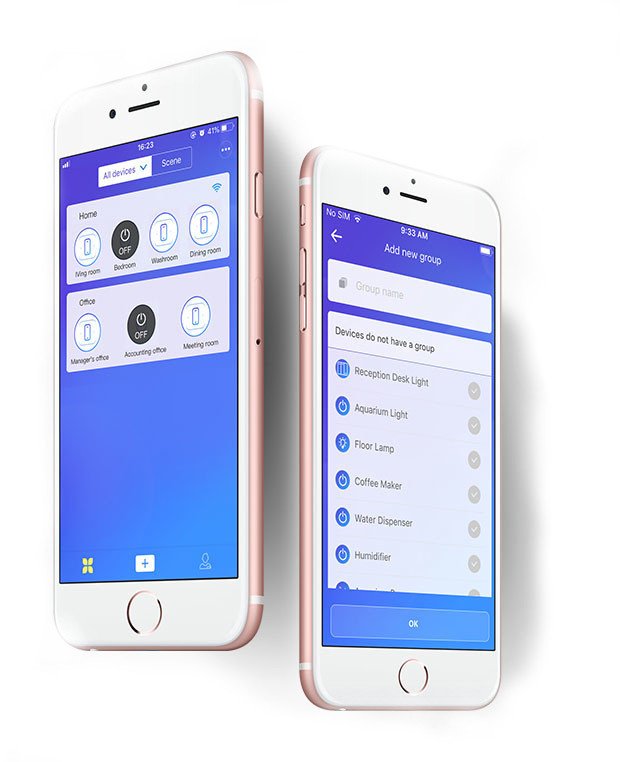 The eWeLink application.
Differences between T0 and T1 models
Specification
Voltage: 100 to 240 V AC
Power: 1 A per channel
Number of control channels: 3
Remote control: RF 433 MHz remote control
WiFi standard: 802.11 b/g/n
WiFi frequency: 2.4 GHz
The material of the workmanship: PC V0 and tempered glass on the front panel
Dimensions: 86 x 86 x 35 mm