Product description: Tuya GS1 WiFi Gate Controller
The Tuya GS1 is a compact universal gateway controller with WiFi connectivity. It works with the TuyaSmart Lifeapplication,so it has many useful features. The controller allows you to setthe timer and schedule the gateway. The GS1 is powered by230 V, so there is no need to connect an additional power supply. The controller cooperates with every door drive equipped with a mechanical button input.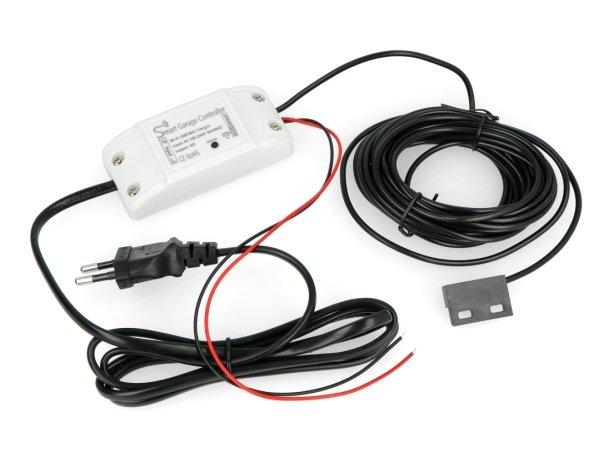 Tuya GS1 WiFi controller with visible cabling.
Possibilities offered by the application
The controller, in conjunction with TuyaSmart Life, allows you to set an opening schedule and view all events related to the gateway (date and time of opening or closing). The application also supports voice control by linking to your GoogleHomeaccount. Voice commands are used for this purpose:
Hey Google, open your garage
Hey Google, close the garage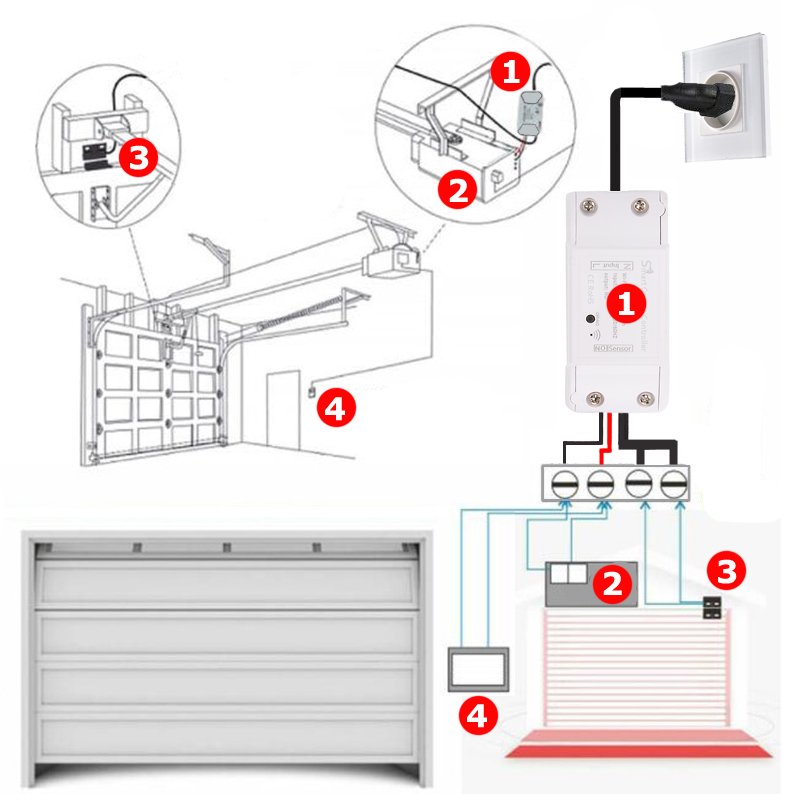 Installation diagram of Tuya GS1 WiFi gateway controller.
Driver installation and contents
The opening sensor - reed switch is included with the controller. Every unauthorized opening of the gate will be registered by the sensor and saved in the application. Additionally, it is possible to switch onsound notifications.The controller cooperates with any gate drive that has an input for a mechanical button (a switch that will open or close the gate after pressing it). The controller is mounted in a few simple steps:
Mount the control unit near the door operator
Attach the reed switch kit - the wired part is mounted on the edge of the wall and the magnet on the door segment so that the elements are close together when the door is closed.
Connect the control cables to the door operator control input
Connect the controller to the 230 V network.
Gate control unit specifications
Power supply: 100 V to 240 V
WiFi range: up to 30 m
Band: 2.4 GHz
Cable length:

Power supply: 1.5 m
Sensor: 5 m
Control: 0.3 m

Operating temperature: 0 °C to 50 °C
Dimensions: 70 x 40 x 25 mm