Product description: 80 mm mounting plate
Mounting platefor systems based onV-Slot constructionprofiles.Thanks to itsversatilitywe can use it even for the widestprofiles in ouroffer. It allows for theassembly of rollersandthe attachment of a toothed belt.The mounting plate isan extraordinary facilitation in the construction oflinear systems and otherstructuresusing motion.The biggest advantage of the product is thelarge number of holeswhich allow for the assembly ofstructuralelementsin any place.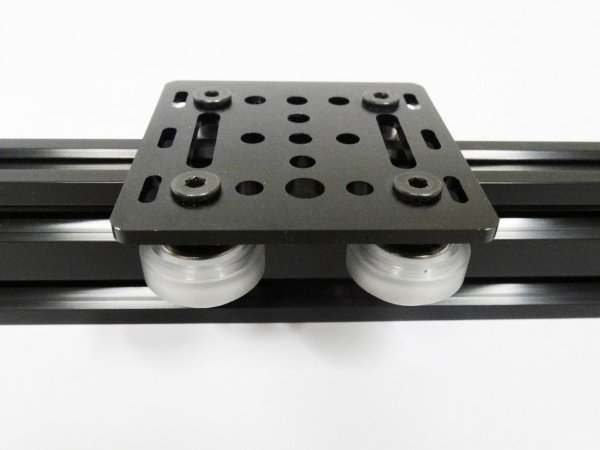 Fastening the mounting plate with screws.
Technical specification:
Material: 6061 - T5 aluminum
Colour: black
Size: 88 x 127 mm
Thickness 3 mm