Product description: Toothed wheel for GT2 belt 20 teeth
The toothed wheelfor the GT2 belt is used totransfer the drive from the engine totheGT2toothed belt.Thanks to the high height of the wheel itself, we can installlarge diameter toothedbelts.The toothed pulley has 20teeth andis designed tofitperfectlyinto theengineshaft ofthe Nema 17 and Nema23.Two fixing screws are included.The element ismade of aluminium alloy, so it islightweightand canbe processed.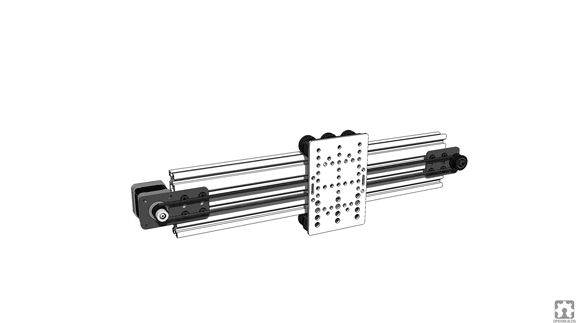 Examples of devices using toothed wheels for GT2 belts.
Step towards the developers
Construction of new devices is most often associated with working hours on our projects, in order tomake it as easy as possible to work withour projects we provideready-made models in STEP formatand as abase for SolidWorks.
Technical specification:
Material: aluminum
Number of teeth: 20
Mounting method: mounting screws
Compatible belt: GT2
Maximum belt width: 7 mm
The diameter of the hole: 5 mm
Dimensions: 15 x 14 mm