Product description: Basket for 4 Type D (R20) batteries
Basket for four batteries type D ( R20). It has wires with stripped insulation on their ends, which makes the assembly of the device easier. It can be used in many DIY projects that require battery power supply.
Battery cage specification
Battery cage for 4 D-type batteries
Compatible with R20 batteries
Colour: black
Material: plastic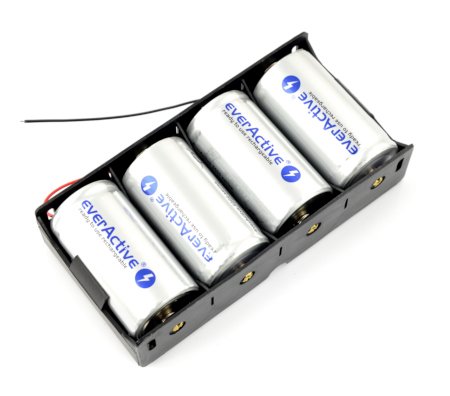 The subject of the sale is the basket itself. Rechargeable R20 batteries can be purchased separately.