Product description: Big Push Button 10 cm - blue (eco2 version)
A big push button with an external diameter of 10 cm. The contact is an easy to connect limit switch.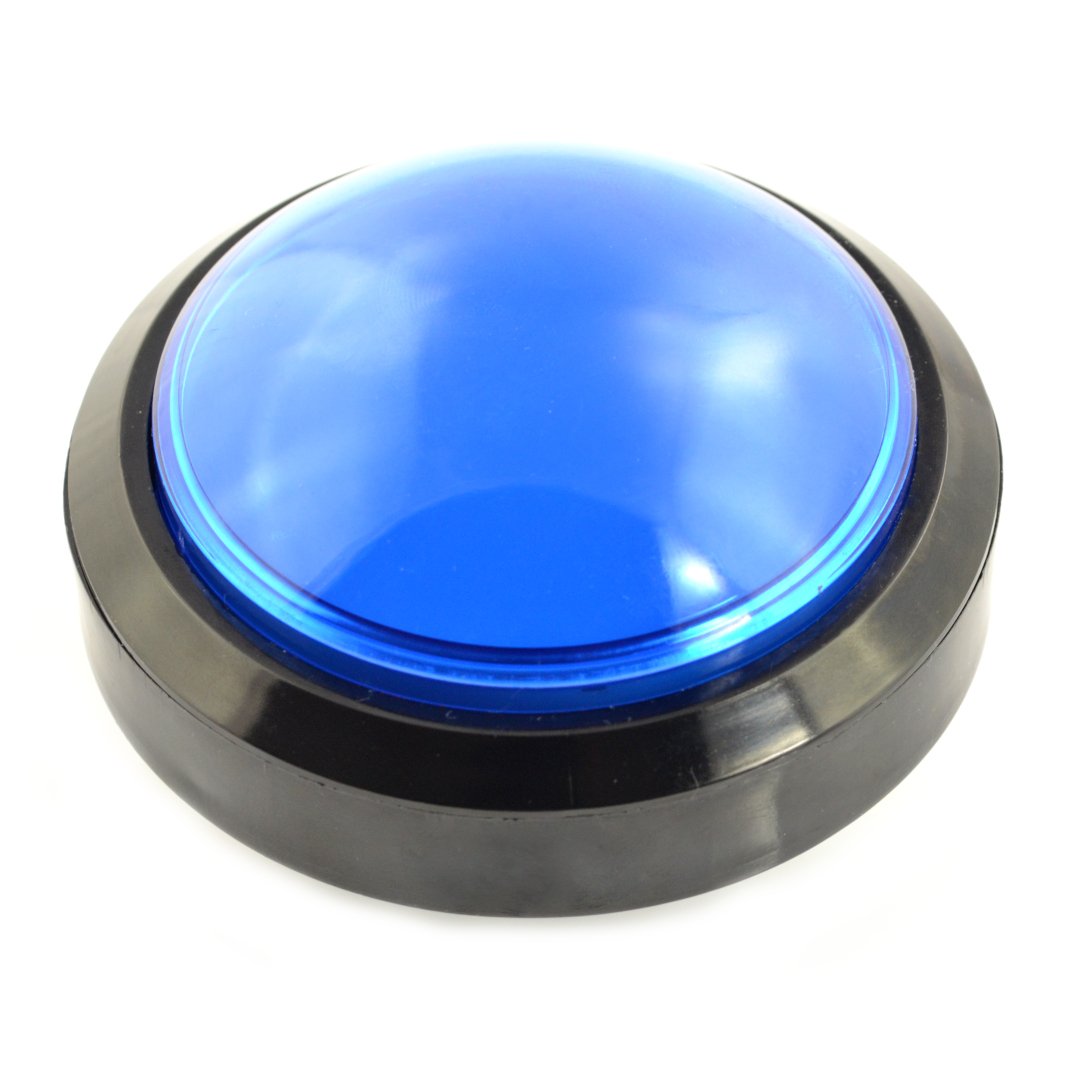 Big Push Button 10 cm - blue.
Specification
Push - limit switch with two connectors
Limitswitch is replaceable
Possibility to install a LED to illuminate the dome (included)
The ring surrounding the push button can be removed for mounting to a tabletop surface
Dimensions:

Outside diameter: 100 mm
Height: 90 mm

Colour: blue
Mounting hole diameter: 24 mm
Weight: 160 g
Large button with outer diameter equal to 10 cm. The eko2 buttons may rattle when shaken, however, they perform their function perfectly.