Product description: BleBox PixelBox - driver for addressed LED RGB WiFi - Android / iOS application.
Ready-made module for controlling 5 V / 12 VaddressedLED strips, based on theWS2812 orWS2811and equipped with 360 diodes. Controlled viaWiFiusing the wBox application for Android or iOS devices, so you can control it from anywhere in the world. Allows you to choosethe color of the entire striporselect the number of colors flowingon the LED strip.Small dimensionsallow you to close the module in an electrical box. Cables are connected toscrew terminals.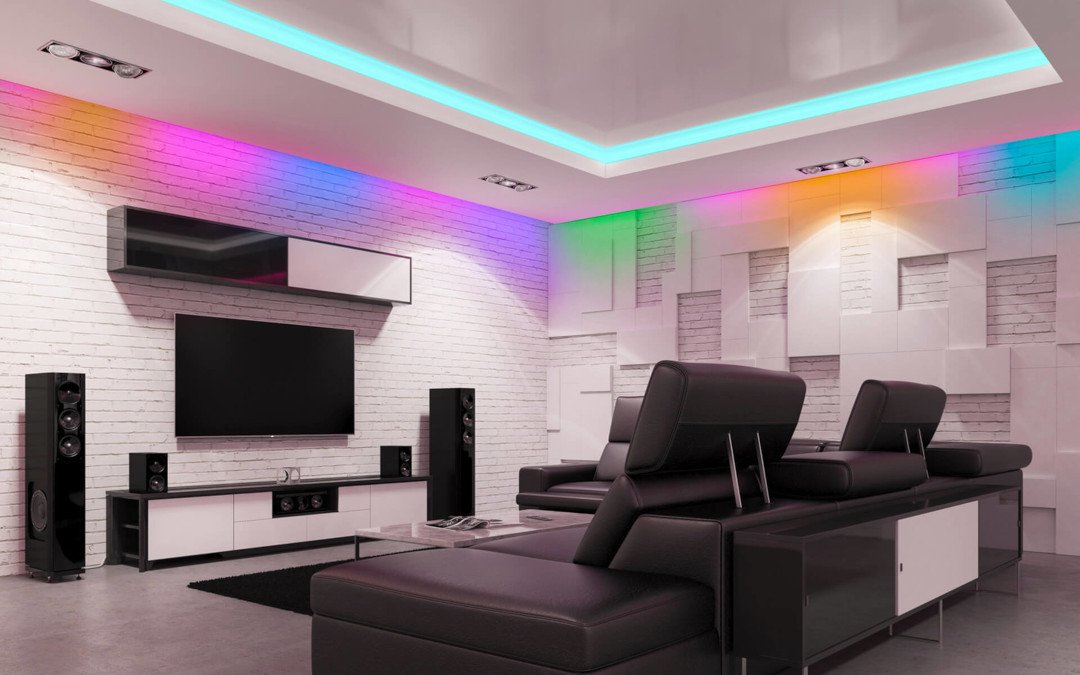 Example of application BleBox PixelBox.
In the wBox application for Android and iOS you can choose one of the ready themes or compose your own, according to your preferences. Compose subdued colors and slow-motion animation to relax or select all available colors at a faster pace to create a unique atmosphere. PixelBox has a stand-by mode, i.e. connected, unused LED tape, no power consumption.
Connection diagram BleBox PixelBox
The module operates with a voltagefrom 5 V to 12 Vand a maximum current of5 A. It supports digital tapes with WS2812 or WS2811.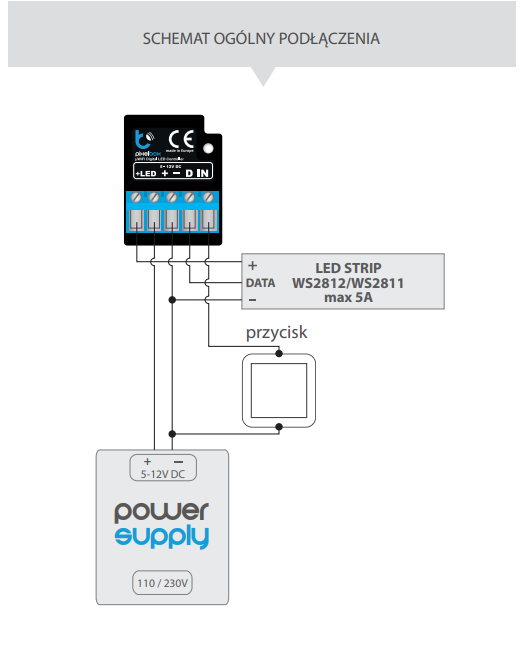 Wiring diagram for BleBox PixelBox.
Configuration of the BleBox DoorBox controller
In order to configure it, connect to the wireless network of the device named "doorBox-xxxxxxxx" where "xxxxxxxx" is the serial number of the device, then using theAndroid Playstore orAppStoreyou should download thewBox - control everythingapplication. After starting the application, the device will be visible on the top of the screen, next to the name there will be a "+" sign. In order to pre-configure the device, click on the default device name.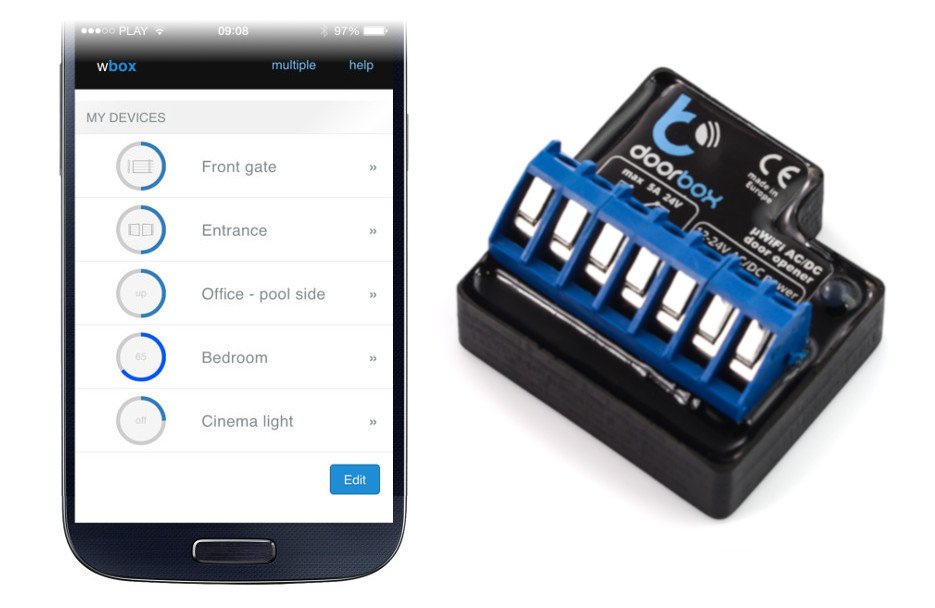 The configuration can also be done via the website. To do so, connect to the device's wireless network and then just start a web browser and enter the IP address of the device:http://192.168.4.1.The configuration pagewill appear, where you need to select your home WiFi network and enter your password.
BleBox PixelBox driver specification
Supply voltage: 5 V to 12 V
Maximum current: 5 A
Maximum load: 60 W
Number of outputs: 2
Output type: digital, control signal
Maximum load on the control output: 20 mA
Color mode: RGB
LED tape type: digital RGB, 5 V or 12 V (WS2812 or WS2811, no clock signal)
Number of entrances: 1
Input type: low-voltage, logical, push-button, short-circuited to GND
Buttons supported: monostable (bell), no backlighting
Communication: µWiFi, 802.11 g WiFi compatible
Type of transmission: bidirectional, encrypted
Encryption: WPA2-PSK and authenticated encryption (AEAD)
Frequency of transmission: 2.4 GHz
Housing: polyurethane composition, halogen-free, self-extinguishing for thermal class B (130°C)
Protection: reverse polarity, ESD
Degree of protection: IP20
Mounting: in an electrical box, lamp housing, directly connected to the LED strip
Dimensions: 37 x 27 x 23 mm