Product description: D36V28F12 - Step-down converter - 12V 2.4A - Polyol 3786.
Small step-down converter with 12 V output voltageand2.4 A current capacity. Powered by 12.9 V to 50 V.The module dimensions are 20 x 18 mm.
D36V28F12 inverter outputs
| Pin | Description |
| --- | --- |
| VIN | Input voltage. |
| GND | Mass potential. |
| VOUT | Output voltage. |
| ENABLE | The low-voltage state (below 1 V) will cause the system to go into a low energy consumption state (approx. 10 μA). The pin is pulled to the supply voltage through a 270 kΩ resistor, which makes the system switched on by default. |
| PG | Pin "Power Good" open-drain. It goes into a low state when the output voltage drops below 85 % of its nominal value. If this pin is used, a pull-up resistor, e.g. 10 kΩ, must be connected. |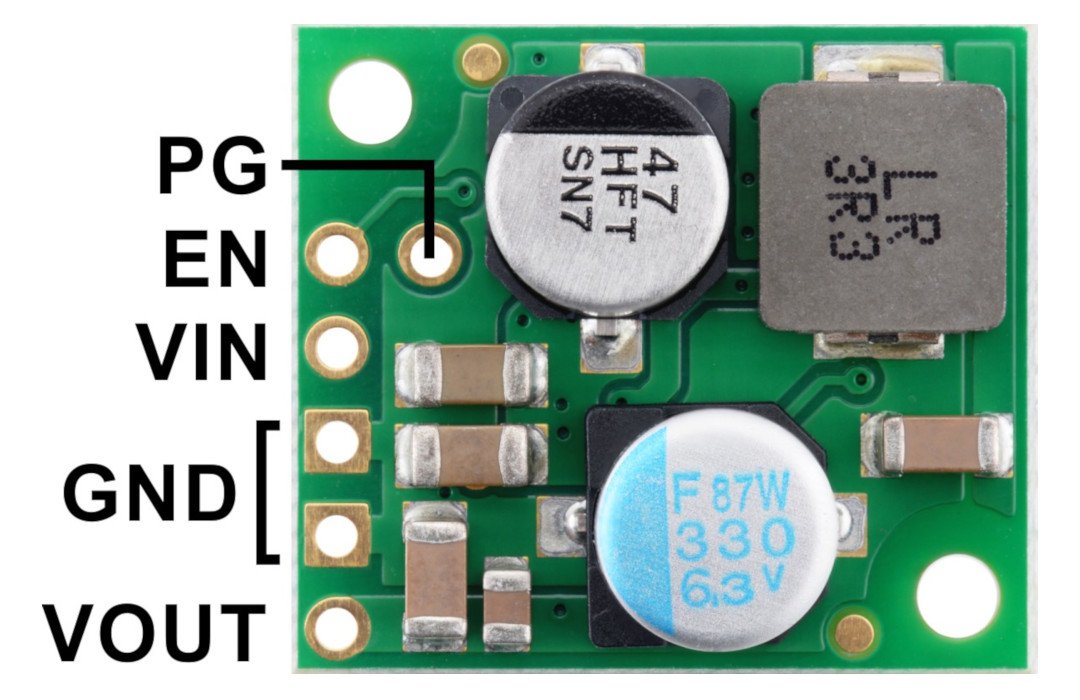 The module has six described connectors with a 2.54 mm grid. The inverter can be plugged directly into thecontactboard,wired orsoldered intoa dedicated PCB.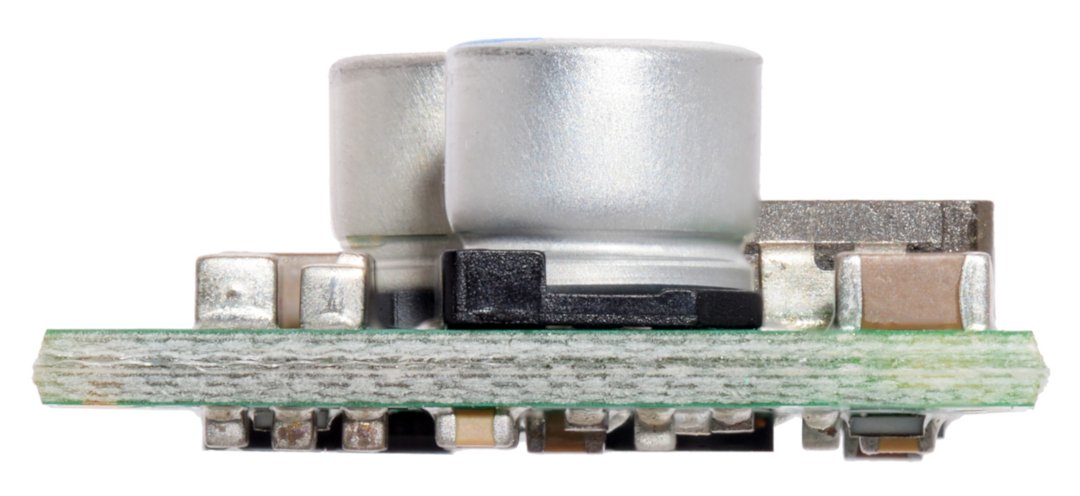 D36V28F12 converter.
Inverter system efficiency
The module has a very high efficiency of 90% - 95%. Efficiency is defined as the ratio of output power to input power (Power out)/(Power in). This is a very important parameter in the case of work with portable power sources, where the time of operation on one charging cycle counts.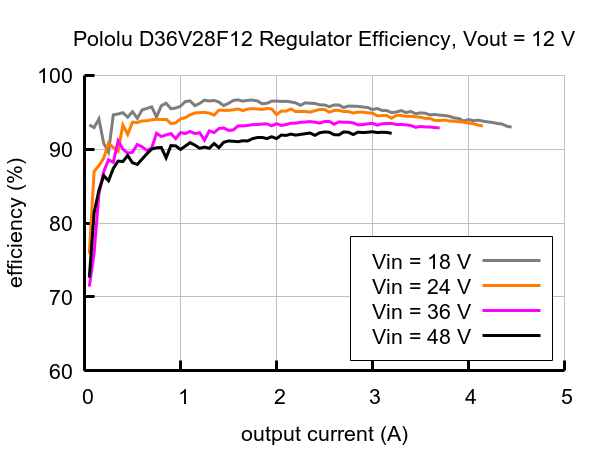 The efficiency graph of the system.
Specification of step-down converter D36V28F912
Input voltage: 12.9 V to 50 V
Output voltage: 12 V
Accuracy of output voltage: 4%
Continuous output current: 2,4 A
Efficiency of 90% - 95%
Protection against inverse polarity and against too high a current, voltage and temperature
Switching frequency: approx. 500 kHz
Soft-start function
Two 2.2 mm (M2) mounting holes
Dimensions: 20 x 18 mm
Weight: 3,3 g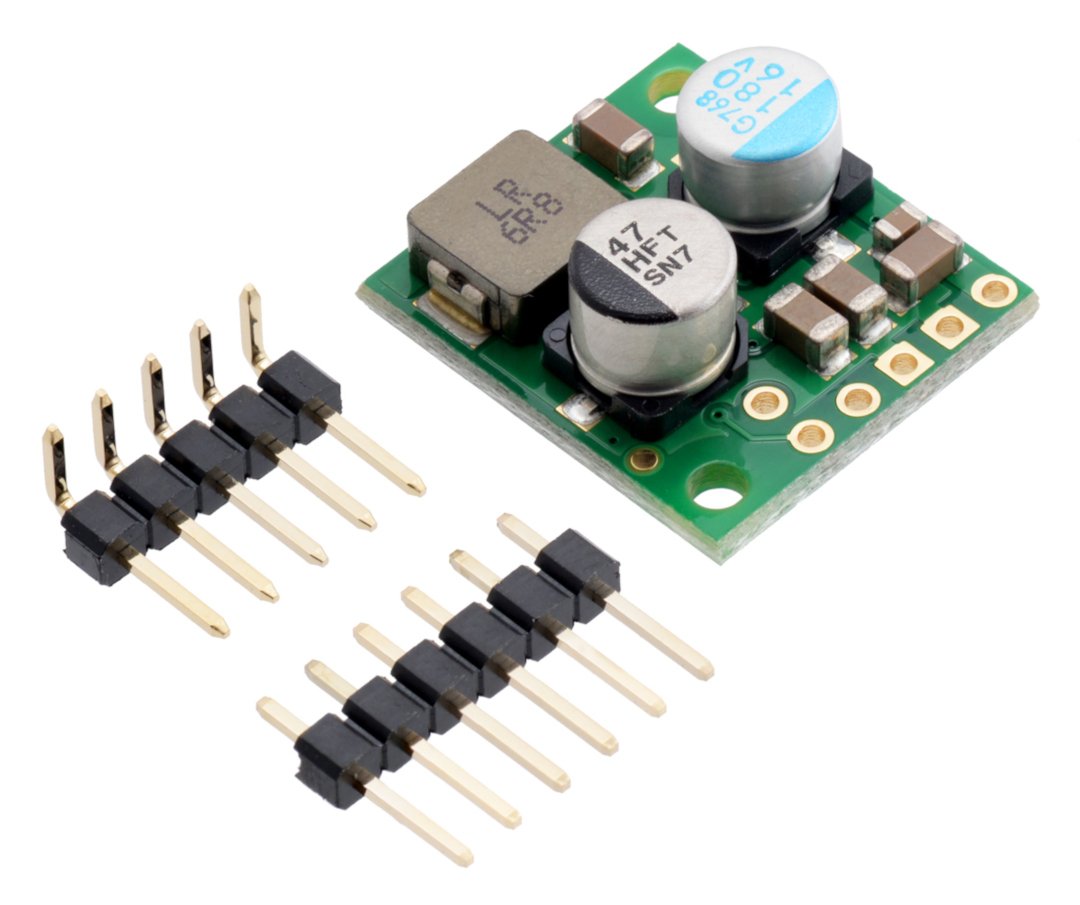 The kit includes an inverter and connectors for self-soldering.