Product description: CoreInk Proto Base - self-assembly expansion kit - for CoreInk display - M5Stack
CoreInk Proto Base is an expansion kit designed for self-assembly and manufactured byM5Stack. It is dedicated to extending the capabilities of theCoreInkdisplay. During prototyping, the display'sIObus is brought out to theProto Baseboard through the bottom PIN connector. This allows you to design and builda custom project, tailored to your current needs. In addition, mounting elements such as screws, Allen wrench and power socket connector are included. The housing has holes in accordance with LEGO standard, so the module can be embedded into various constructions.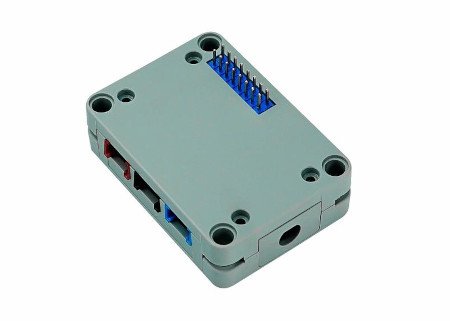 The item for sale is the CoreInk Proto Base kit.CoreInkdisplay can be purchased separately in our shop.
In our shop you can also find other modules produced by M5Stack includingM5Stick,M5AtomorM5Stack Coreproduct series andUnittype expansion modules. We invite you to familiarize with the offer.
Special features of the set
Compatible withCoreInkdisplay
Used for simple prototyping, allows you to create projects using CoreInk and additional peripherals
Components are made of durable plastic
Technical specification CoreInk Proto Base
Type: expandable kit for self-assembly
Compatible with CoreInk
Material: PC plastic
Dimensions of the assembled module: 56 x 40 x 16 mm
Weight: 34
Contents of the set
CoreInk Proto Base - front cover and bottom pad
Proto Board - prototyping board
Connector HY2.0 - 4-pin - 3 pcs, one each in blue, black and red
Connector with DC power socket
Screw connector:

2-pin - 1 pc.
4-pin - 4 pcs.

Pin connector:

2-pin - 1 pcs.
4-pin - 4pcs.

Screws M2x6 - 4 pcs.
Allen wrench