Description
6-legged walking robot for self-assembly. Unit is powered by 3 servos micro type which are attached to the set. The power source is four AAA batteries (not included in the set). 
The robot is pre-programmed. However, there is a possibility of writing your own code, also with the Arduino pad -Ardublock.
Bluno beetle and Atmega328
Insectobot based on the controllerBluno beetle, which is equipped with Arduino UnoATmega328 chip, which has:
Clock with a clock frequency of 16 MHz,
6 ports digital
6 ports analog,
Bluetooth 4.0, which allows wireless programming and communication.
Programming
Software download can be performed via the microUSB port using the Arduino IDE environment.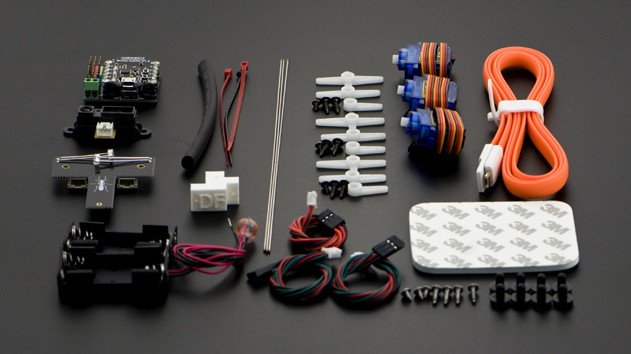 Tools necessary to assemble the robot: