Description: Motor 25Dx54L with 75:1 6V 75RPM gearbox - Polol 1586
Polol's 75:1 gearing motor generates 75 rpm, torque is 6.12 kg*cm (0.6 Nm). Powered by 6 V, the average current consumption is approximately 80 mA (max 2200 mA).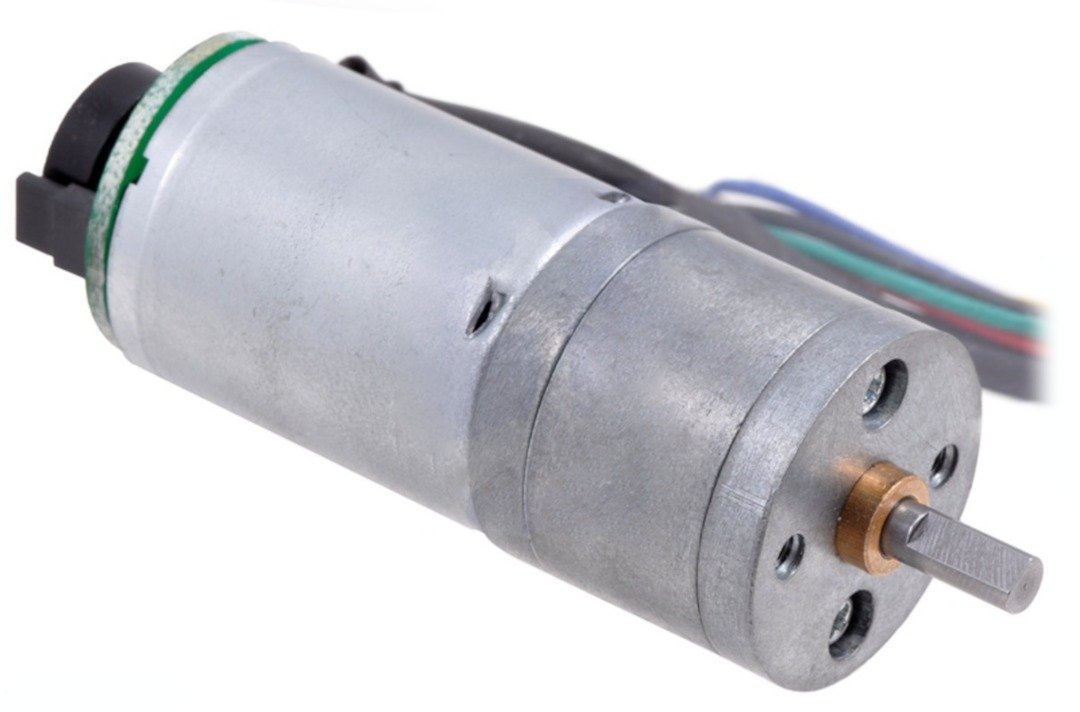 25D x 54L motor with 75:1 6V 75 RPM gearbox.
Dimensions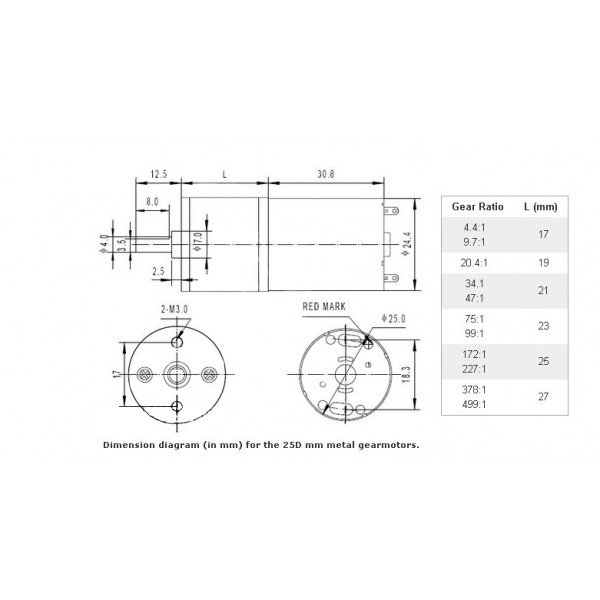 The figure shows the dimensions of the motor, parameter L for this model is 23 mm.
Motor specification 25Dx54L
Nominal tension: 6 V
Average current consumption without load: 80 mA
Maximum power consumption when the shaft is blocked: 2,2 A
Gearbox: 74.83:1
Idle speed at 6 V: 75 rpm
Torque: 6.12 kg*cm (0.6 Nm)
Shaft diameter: 4 mm