Product description: Set of miniature drills 10 pieces. - from 0.6 to 2.3 mm
The set includes 10 drill bits - from 0.6 to 2.3 mm. All tools are 45,5 mm long and have a 2,33 mm diameter handle. The whole is closed in a plastic case.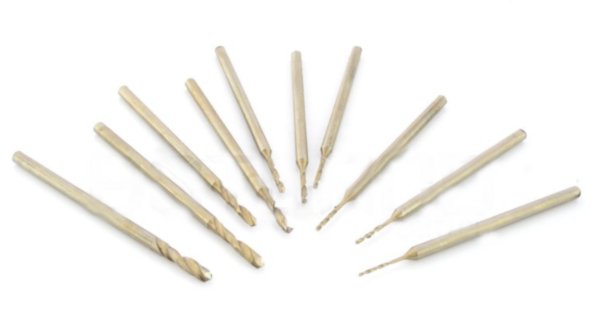 Ideal for precision work, it can be used in modelling, electronics, mechanics, etc.
The set includes bits with diameters:
0.6 mm
0.7 mm
0.8 mm
0.9 mm
1.0 mm
1.2 mm
1.5 mm
1.8 mm
2.0 mm
Technical specifications for miniature drills
All drills have the same shank diameter of 2.33 mm
Single drill bit length 45.5 mm
The set is packed in a plastic case.