Description
Module connecting the PPM motor driver with a peristaltic pump. The control signal is compatible with a signal controlling the servos that can be used with different boards, such as Arduino, Raspberry, micro:bit, to be able to freely adjust the speed and direction of the flow. The pump is powered with the voltage of 6 V.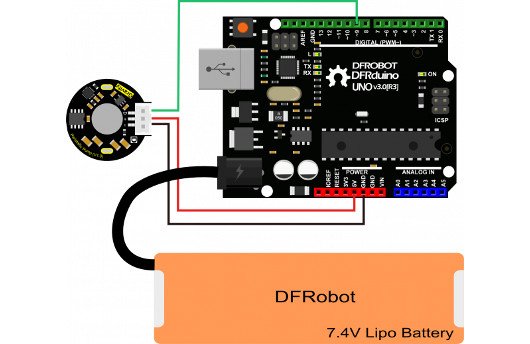 Power consumption of the motor is 5 W, therefore it is recommended to use a separate power source. The USB port can only provide 2.5 W.
The peristaltic pump is characterized in that that the liquid is pushed through a flexible cable using the serriform strap, the serriform shaft, rolling rollers or rotor moving on the wire so the pumped liquid has no contact with elements of the pump, and it is completely sealed, because of this, it is used in medical devices or for pumping aggresive liquids.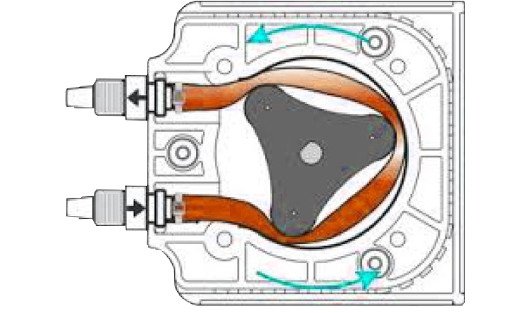 The conductive pump as a type of dose pump, can be used for quantitative delivery.
Specification
The motor driver

Input voltage: 5 - 6 V
Max. continuous operating current: 1.8 A
Peak current: 2.5 A
Quiescent current: < 1 mA
The resolution of the PPM signal: 1 us
Positive impulse width of PPM signal:

500 us - 2500 us

The width range of the impulse - movement:

500 us - 1400 us (500 us: full speed)

The range of impulse width - stop:

 1400 us - 1600 us

Reversed range of the i,pulse width:

1600 us - 2500 us (2500 us: full speed)

The frequency of the PPM signal: 50 Hz (signal of the control of actuators)

Connector: Gravity

Dimensions:

27.4 x 28.7 mm

Peristaltic pump

Drive: DC motor
Rated voltage: 6 V
Rated power: 5 V
Material of wire: BPT
Cable size:

inner diameter: 2.5 mm
outer diameter: 4.5 mm

Material of pump: plastic
Pulsation: 3 shafts, small pulsation
Flow:

≥ 45 ml / min.

Operating temperature: 0 to 40

℃