Description
The sensor measures the intensity of the current flowing in a pipeline without its opening. Measurement occurs through the insulation on a single wire, and the output is the analog voltage of 0 to 1 V. It works with the Arduino modules. The kit includes a cable adapted to Gravity DFRobot IO Expansion Shield.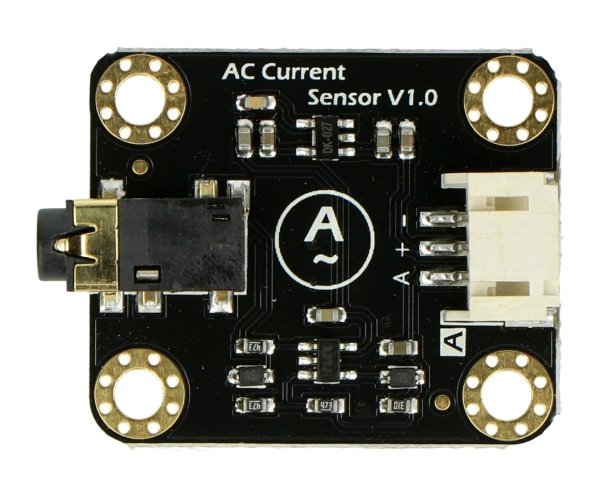 The product is compatible with Arduino
Sample code and detailed information can be found in the user guide.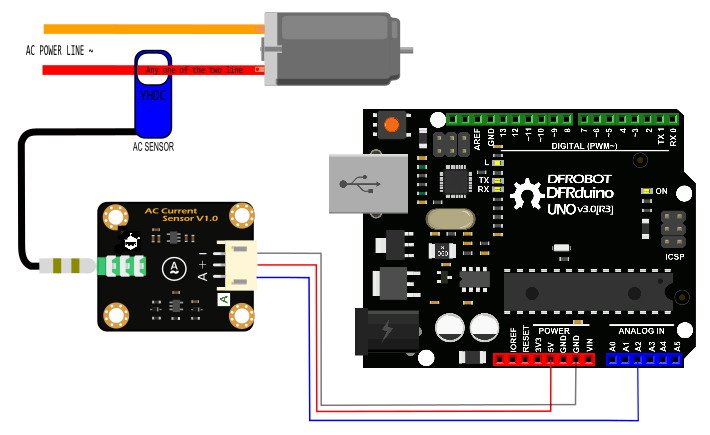 Example of connecting the sensor with Arduino.
Specification
Supply voltage: from 3.3 V to 5.5 V
Input current: 0 to 20 A AC
Output voltage: 0 to 1 VDC
Operating temperature range: -25°C to 70°C
Cable length: 1.5 m
Module dimensions: 32 x 17 mm
Probe dimensions: 57 x 32 x 20 mm
Set includes
The main module
Probe
Connecting cable