Description
Rotary potentiometer for Arduino and Raspberry Pi, the rotation angle is 300 degrees. The Gravity interface supports the Plug & Play function. Working voltage is from 3.3 V to 5 V.
Connection
The device has three output pins, you need a cable with a female tip that is in the set. The pins' distribution is as shown below: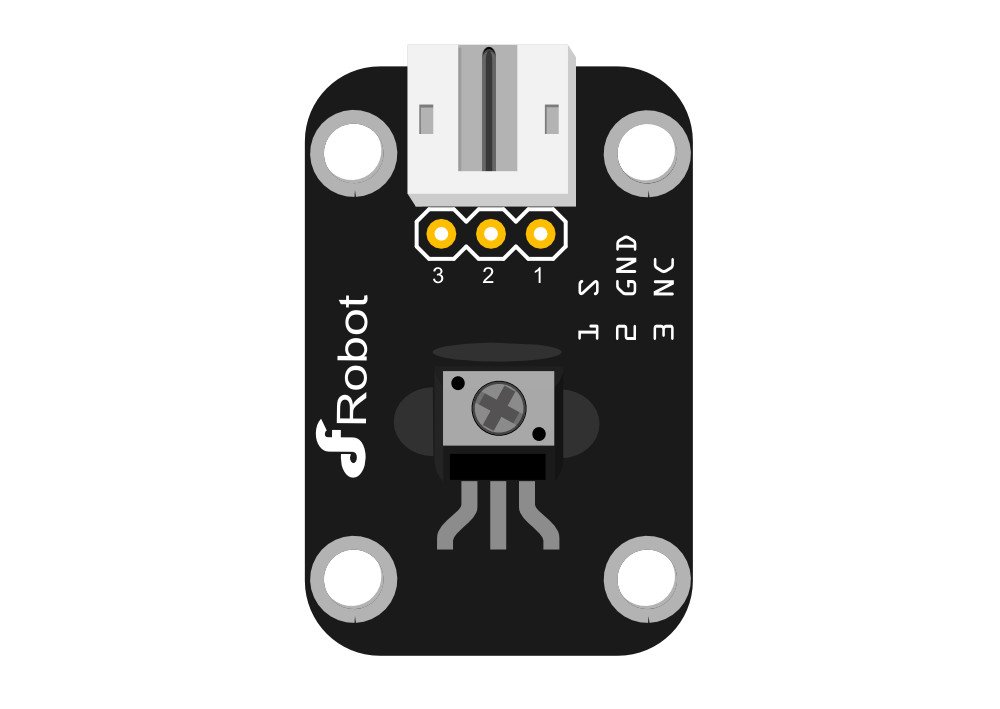 Signal - analog output signal
GND - ground of the system
VCC - supply voltage from 3.3 V to 5 V
Sample with Arduino
The figure below shows the example of connecting the module to Arduino. To run the system, it is sufficient to indicate and to read an analog output signal from the Signal pin through the built-in into Arduino of the A/D converters (pins marked by the letter A, for example, A0).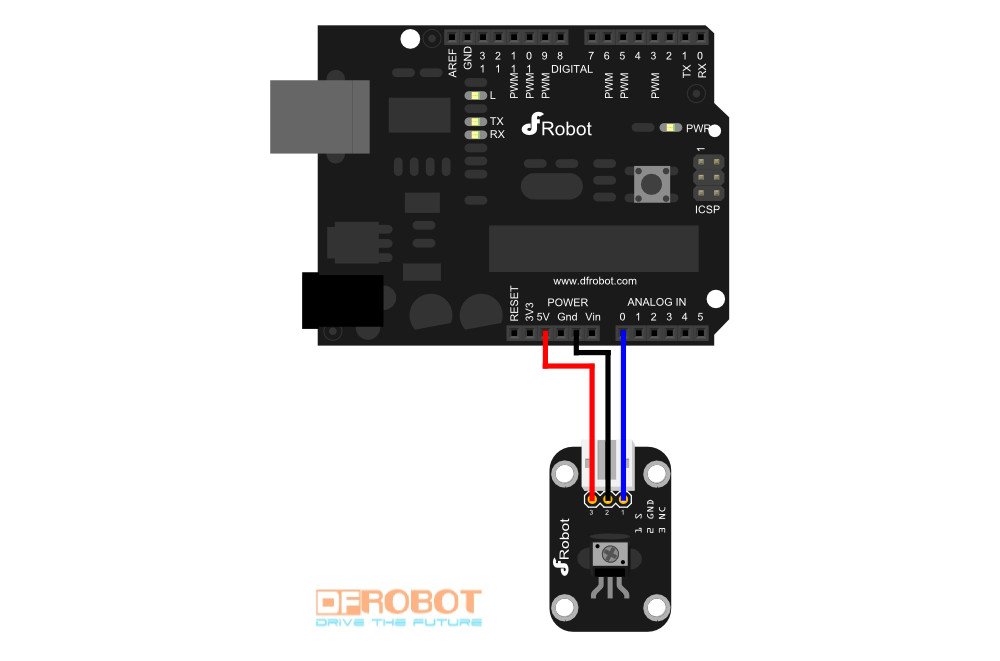 The product is compatible with Arduino
Sample code can be found in the user guide.
Specification
Supply voltage: from 3.3 V to 5 V
Interface: analog
Turn: 300 degrees
Connection: Gravity
Dimensions: 31 x 22 mm