Description
Analog grey sensor which is able to measure the light intensity from black to white. Scale of gray is also defined as black and white, with the darkest shade of gray as black and with the brightest, as white.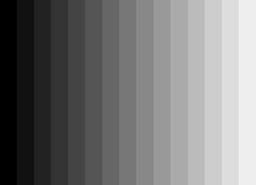 Shades of gray
The grey sensor has a photoresistor and the white LED on the board. This is a universal sensor used in automatic lights that turn on after sunset.
Connection
The product is compatible with Arduino
Sample code and detailed information can be found in the user guide.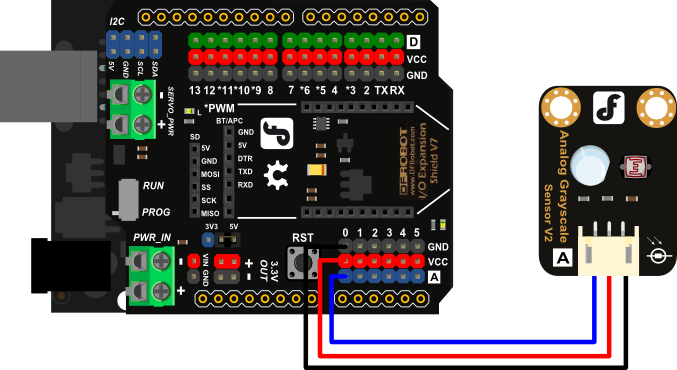 The connection scheme of the sensor with Arduino.
Specification
Supply voltage: from 3.3 V to 5 V
Interface: analog
Two mounting holes with thw diameter of 3 mm
Size: 30 x 22 mm