Description
A module that allows you to make the function to determine the color of ambient light. Applied sensor TCS34725 with a LED backlight and a built-in IR filter. It communicates via the I2C bus. It works with a voltage from 3.3 V to 5 V. The kit includes a cable adapted to DFRobot IO Expansion Shield.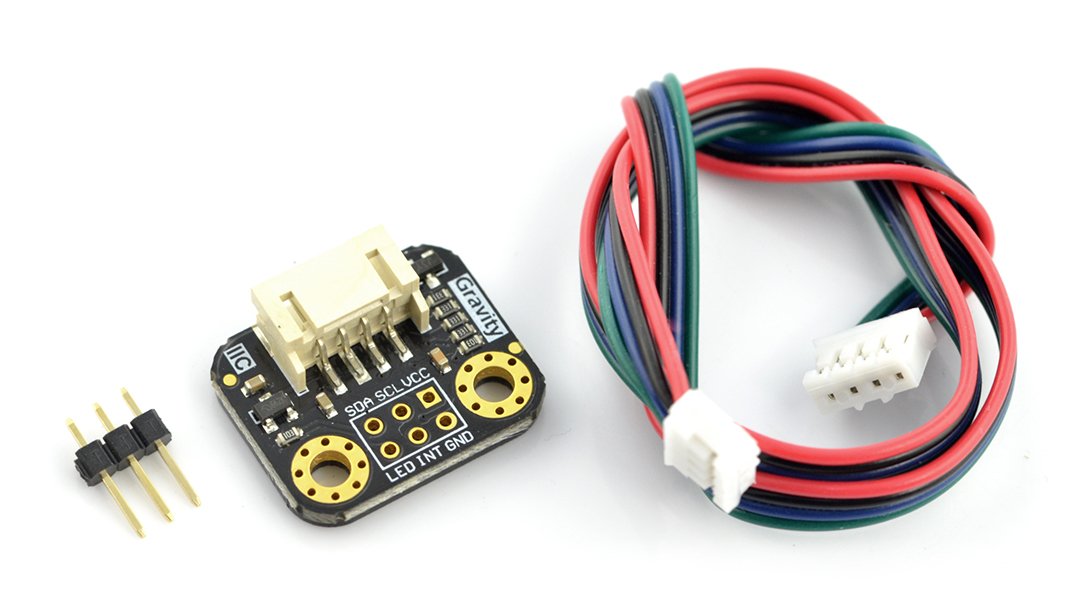 The product is compatible with Arduino
Sample code and detailed information can be found inthe user guide.

Sensor TCS34725
Sensor to determine the color from the RGB palette, it has a built in IR filter that cuts out unwanted component in the range of infrared light. On the board are 4 bright LEDs that provides the operation of the module without an external source of illumination.
Connection
The sensor works with any microcontroller that has I2C interface, includingArduino.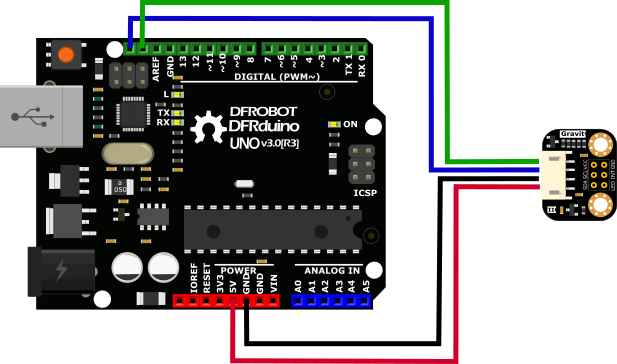 Example of connecting the sensor withArduino.
Specification
Supply voltage: from 3.3 V to 5 V
Operating current: 65 µA
Built-in IR filter
Detection range: from 3 mm to 10 mm
Clock frequency: 0 to 400 kHz
Communication: I2C (SDA and SCL lines)
Dimensions: 23 x 18.5 mm
Weight: 12 g