Description: Grove - MMA7660FC3-axisdigital accelerometer I2C
Module with 3-axis accelerometer based onMMA7660FCchip with digitalI2Coutput and Grove connector. TheMEMSsensor has a low power consumption and low profile. The module can detect a change in position orientation and gestures on the INT. Poweredfrom 3 V to 5 V.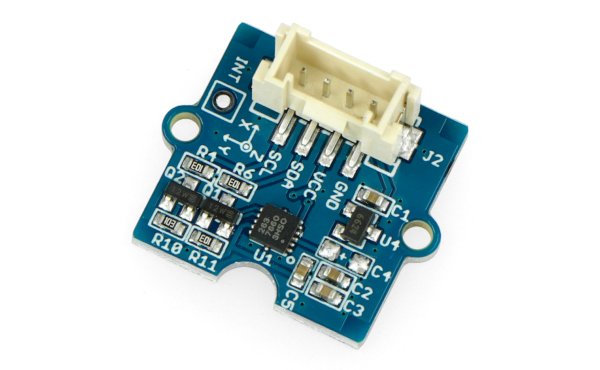 3-axis MMA7660FC accelerometer.
Module connection
The module is equipped with Grove interface for easy connection with ArduinoandBase Shield v2.0overlay.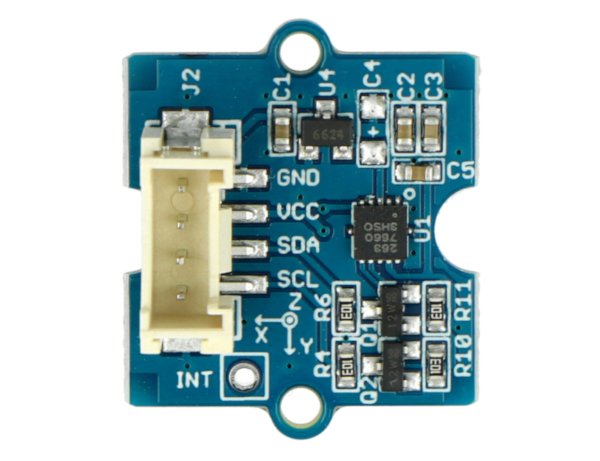 | Pin | Description |
| --- | --- |
| GND | The weight of the system. |
| VCC | Supply voltage from 3 V to 5 V. |
| SDA | I2C bus data line. |
| SIG | I2C bus clock line. |
Main features of the accelerometer
Grove interface
3-axis motion detection / position detection
Digital I2C output
Input voltage from 3 V to 5 V
Specification of the accelerometer
Supply voltage: 3 V to 5 V
Current consumption in OFF mode: 0.4 μA
Current consumption at standstill: 2 μA
Current consumption during operation: 47 μA
Acceleration range: ± 1

.5 g

Sensitivity: 21 count/g

Dimensions: 20 x 20 x 15 mm
Weight: 8 g