Description
The laser module emits a light in the form of a red light. The maximum output power is < 1 mW. Voltage supply from 3 to 5 V. Outputs are wires with removed insulation.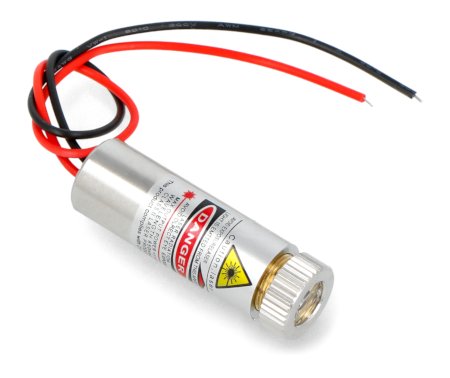 Specification
Wavelength: 650 nm
Maximum output power: < 1 mW
Supply current: 40 mA
The knob to adjust the light intensity
Supply voltage: 3 V to 5 V
Output: wires with removed insulation with a length of 13 cm
Dimensions: 38 x 12 mm
Attention!
You should not look with the naked eye directly into the source of laser light, it may cause vision damage.