Product Description: RGB LED Ring WS2812B 5050 x 24 LEDs - 86 mm
Ring composed of 24 individually addressable RGB LEDs with integrated driver. One pin of the microcontroller, e.g. Arduino, is enough to operate the module. The diodes are placed in equal distances on a circle with the outer diameter of 86 mm. Each of them consumes up to 18 mA, which in this case gives a total value of about 440 mA. The ring can be supplied with 5 V.
The communication protocol used allows the diodes to be connected in series. The next chain should be connected to the output connector, connecting respectively 5V, GND and DOUT from DIN. The manufacturer notes that when using more than 500 diodes, there may not be enough RAM in the Arduino Uno chip.
Product is compatible with Arduino and Raspberry Pi.

The product works with NeoPixel libraries from Adafruit: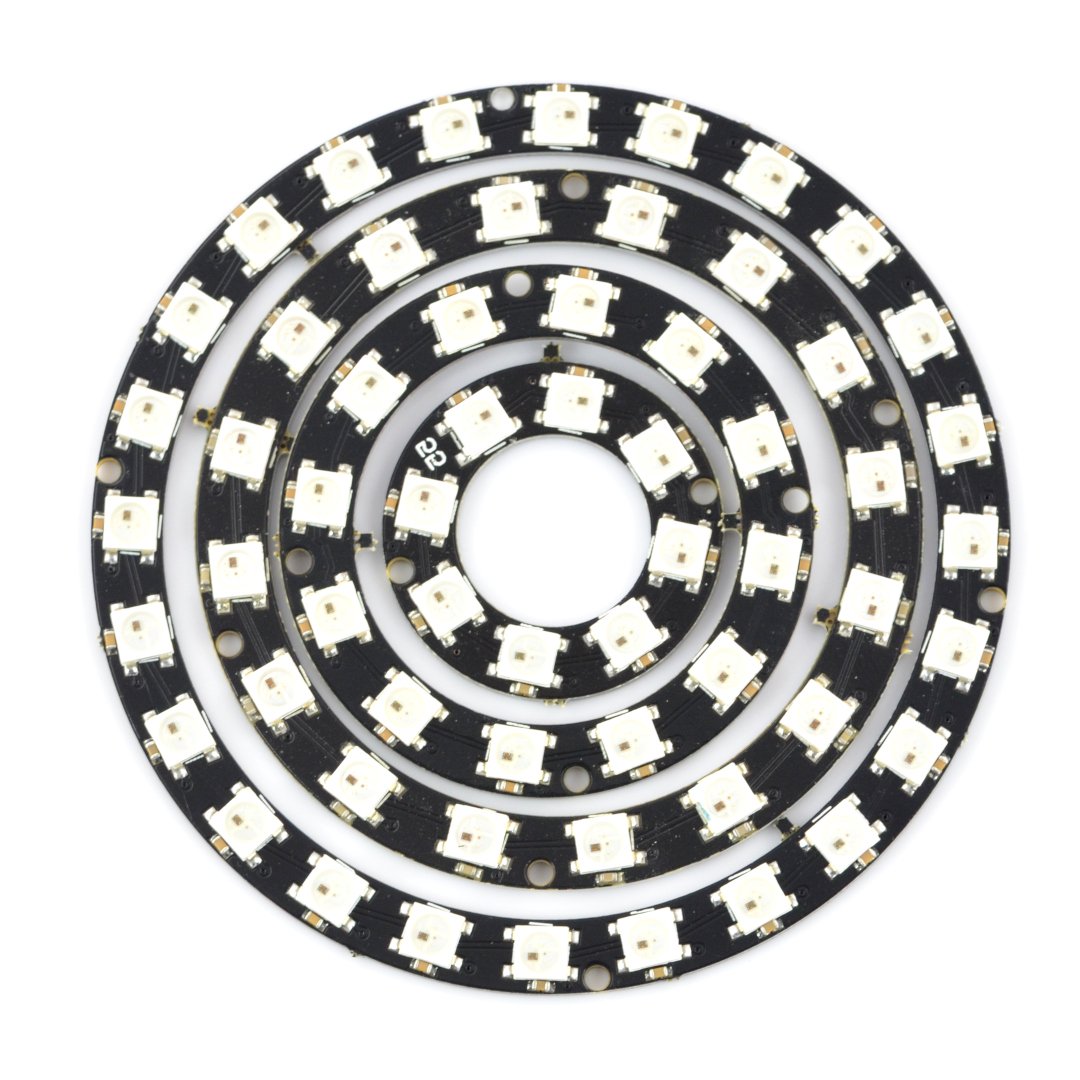 In our offer are also available rings of other dimensions.
Connecting the LED ring
The device has four leads:
GND - module ground
5 V - supply voltage, 18 mA current per one diode
Data IN - digital control signal from the microcontroller
Data OUT - output for connecting another ring
Specifications of the WS2812B RGB LED ring
Supply voltage: 5 V
Current consumption: 18 mA for one diode
LEDs used: RGB LED WS2812B(documentation)
Number of diodes: 24
Circle outer diameter: 86 mm