Product description: DFRobot Solar Power Module with 2 V / 160 mA cell
This module allows you to charge a 3.7V Li-pol battery with the included mini solar cell or microUSB port and power your devices with 3.3V. Included is a cable with JST plug to connect the battery and two double goldpin plugs and wires to solder the photovoltaic panel. All modules in this series have theMPPT algorithm (maximum power point testing of the panel) which greatly increases efficiency under changing conditions. The board is also equipped with a number of protections - against overcharging, over-discharge and reverse battery connection as well as against short-circuit and too high load on the 3,3 V output.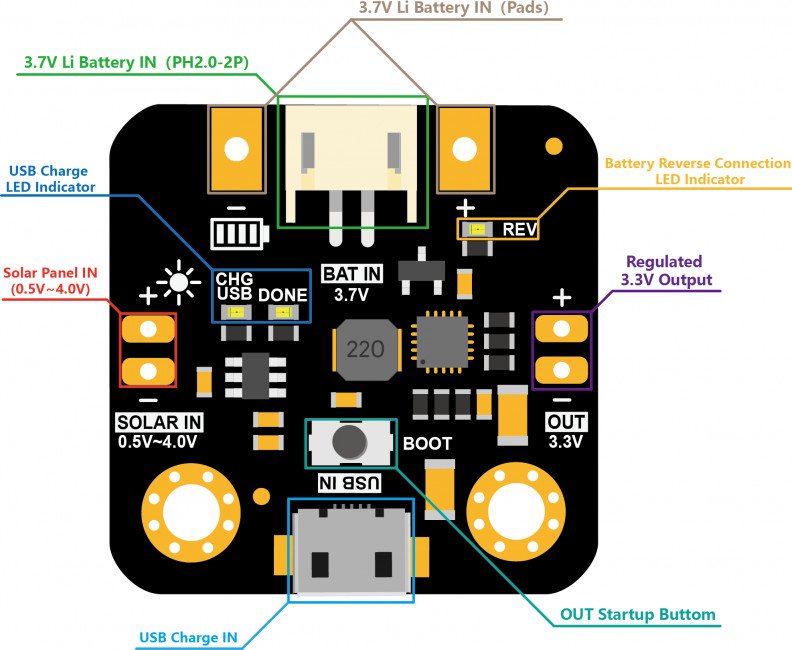 Description of the module pinouts.
Examples of use
The module was designed for powering IoT devices and small projects using renewable energy. Thanks to 3.3V output it can successfully cooperate with most of sensors or more complex systems. The battery acts as an energy buffer during the work of connected components, which is supplemented by solar panels during their rest time.

Buffer power supply for an example sensor using a panel and battery.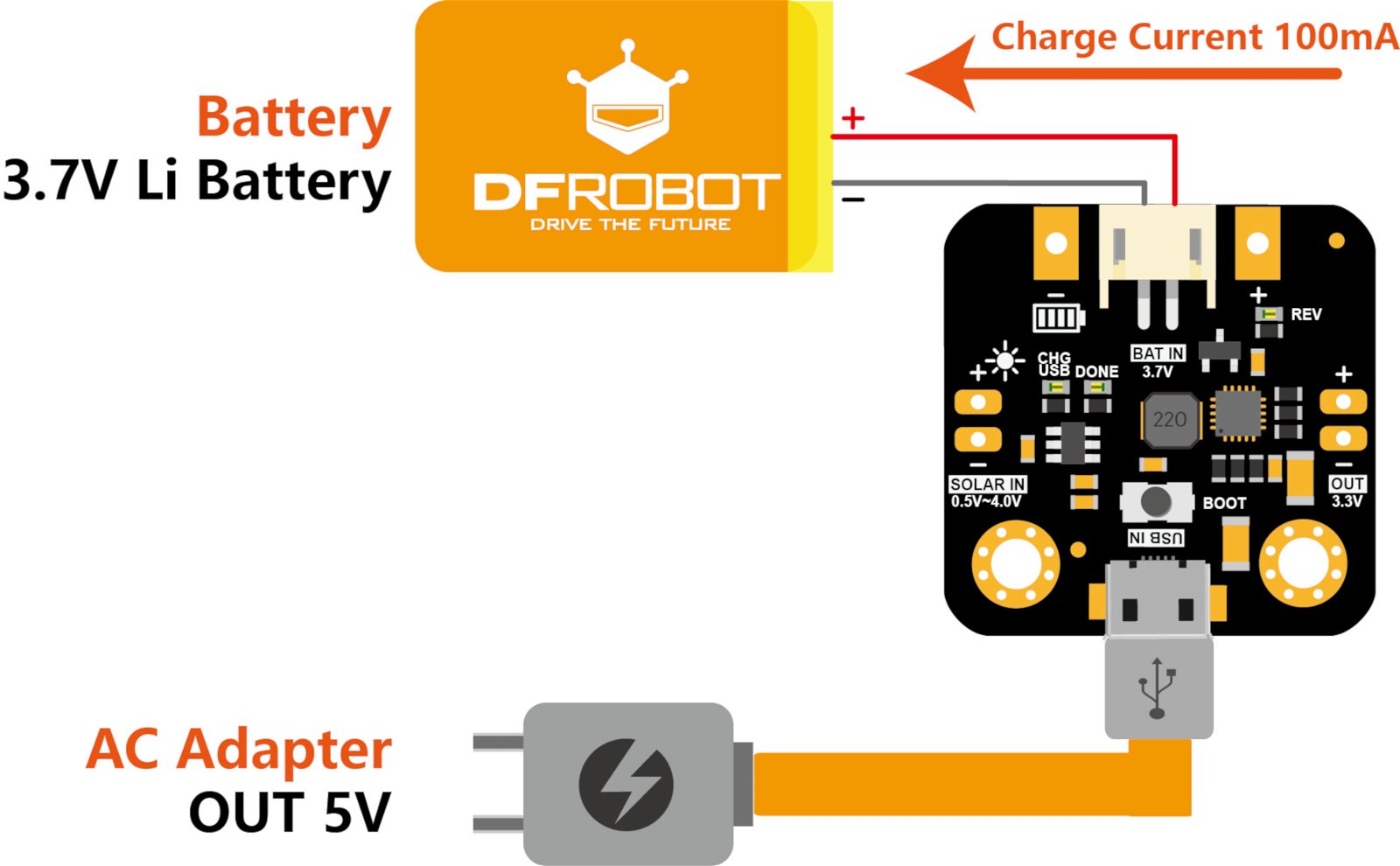 Using the module as a USB charger for 3.7V li-pol batteries.
Technical specification of the module
Power supply module:

Control chip: SPV1050
Input voltage for panel: from 0.5 V to 4 V
Supported batteries: 3.7 V li-pol
Charging current: up to 100 mA
Battery overcharge protection: 4,2 V
Battery over-discharge protection: 3,1 V
Output voltage: 3,3 V
Output current: 90 mA
Idle current consumption: less than 3 uA
Protections:

Battery: against overcharging, discharging and reverse connection
3.3 V output: short circuit, overload protection

Operation temperature: from -40 ℃ to 85 ℃
Dimensions: 30 x 30 mm

Solar panel

Nominal voltage: 2 V
Nominal current: 160 mA
Construction material: monocrystalline silicon circuits
Features:

Waterproof
Corrosion resistant

Dimensions: 50 x 50 mm