Product description: Servo TowerPro SG-92R - micro
Model Tower ProSG-92Ris one of the most powerful servos in themicro category. Unlike previous versions of (SG-90,SG-91) it has robust karbonite gears, thanks to which the torque reaches2.5 kg(0,24 Nm) when the voltage is 4,8 V.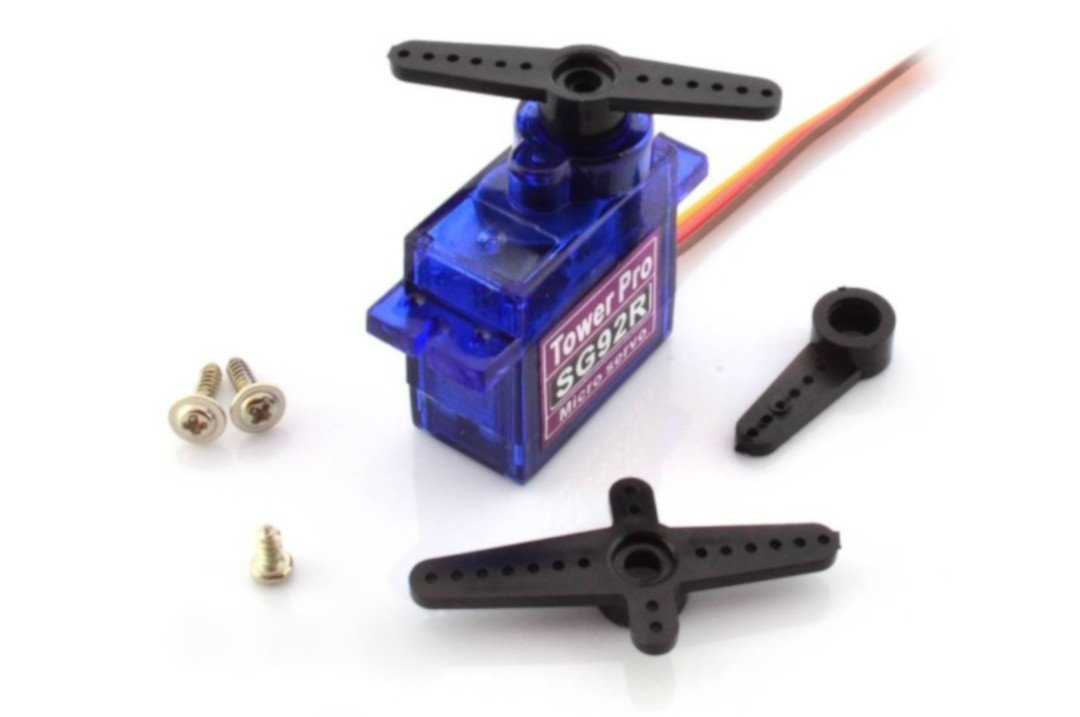 Technical characteristics of servo TowerPro SG-92R
Parameters-voltage 4,8 V:

Torque: 2,5 kg*cm (0.24 Nm)

Speed: 0.1 sec/60

°

Approx. power consumption 0.5 A (max 0.7 A)

Dimensions:

23 x 12.2 x 27 mm

Operating temperature: 0 - 55 °C

Weight: 12 g

The kit includes servo horns and screws.
In our offer we also havewires andservo drivers.