Product Description: Ring:bit Car Accessories - Set of accessories for Ring:bit car V2 - Elecfreaks EF03435.
ElecFreaks Ring:bit Car Accessoriesis a set of accessories dedicated to Ring:bit car V2,which allows to extendthe robot's designwith additional sensors. The set includes a tracking module, LED light barandultrasonicsensor.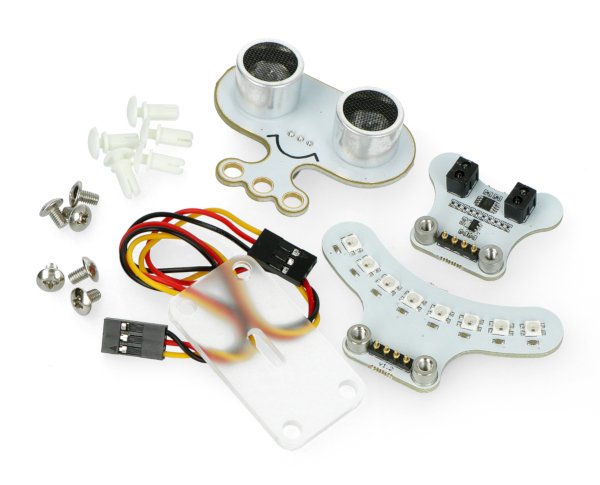 Contents of Ring:bit Car Accessories kit.
Sonar:bitis anultrasonic distance sensormodule, which ensures free avoidance of obstacles. It has3connectionoutputs(dedicated cable included in the kit) and its operating voltage is from 3 Vto 5 V.It works correctly in combination with a3.3V or 5 V microcontroller. The measurement range is from 4 cm to 400 cm with a measurement accuracy of ± 1 cm.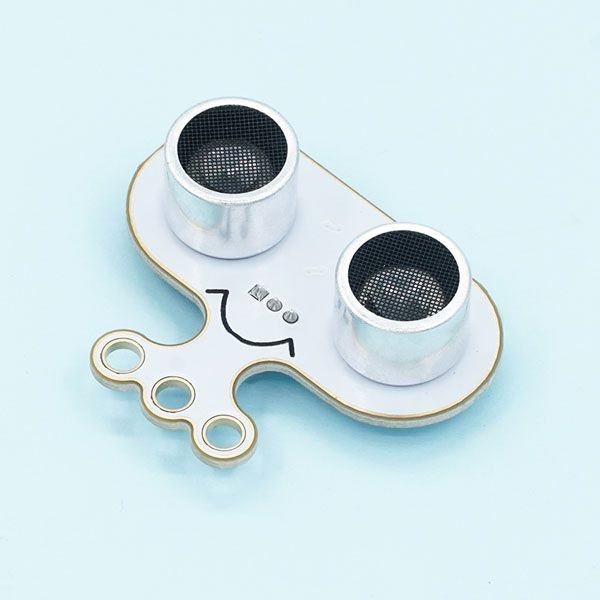 Ultrasonic module.
The LED light baris equipped with 8 coloured RainbowLEDs. The module is extremely easy to install and has anindividual updatefunction, which makes it possible to connect the bar to a vehicle with automatic headlights.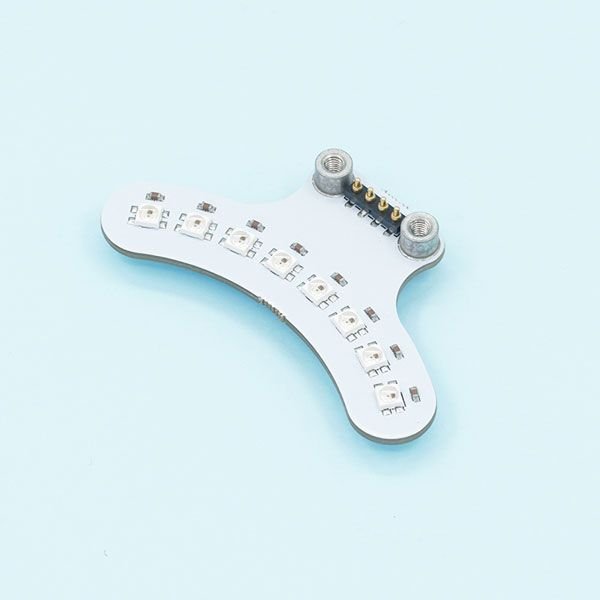 LED light strip.
TheTracking Module has two infrared sensors. Thanks to them the robot detects the line it is to follow. The range of the detected distance is from 2 mm to 12 mm.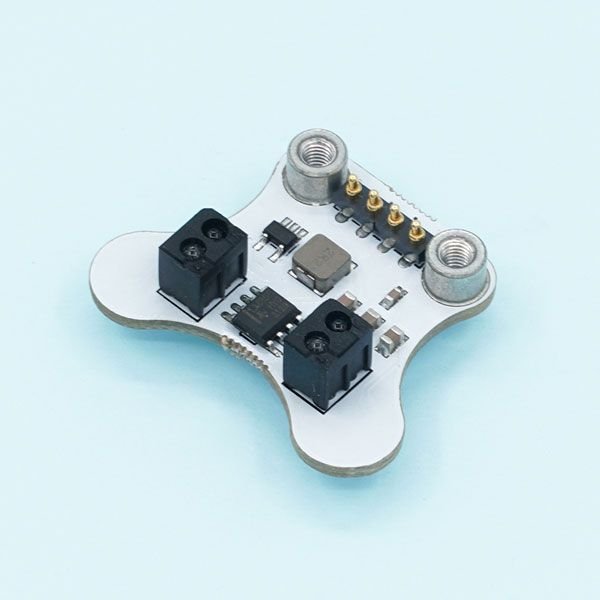 Tracking Module.
Set contents
Ultrasonic sensor
Connection cable for sensor
Tracking module
LED light bar
Mounting screws - 6 pcs.
Rivets - 5 pcs.