Product description: 12 V 120 x 120 x 25 mm Molex fan - blue backlight
Fanwith 12 V input voltage, current consumption 160 mA anddimensions120 x 120 x 25 mm. The product is additionally equipped with a blue backlight. Powered by amolexplug with a30 cmcable.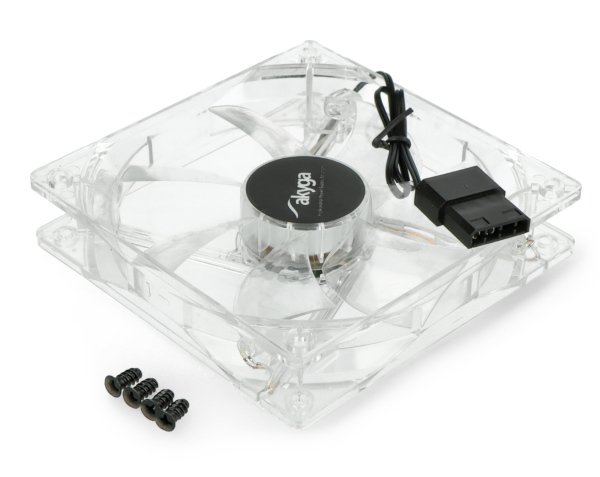 Specification
Input voltage: 12 V
Power connection: MOLEX 4-pin
Power: 160 mA
Speed: 1000 rpm
Airflow: 66 m3/h
The level of noise generated: 20 dB
Cable length: 30 cm
Spacing of mounting holes: 104.8 mm
Backlight colour: blue
Dimensions: 120 x 120 x 25 mm

In our offer you will also find fans with a differentbacklight colour.