Description
A module with a universal two channel amplifier powered by voltage of 5 V. It allows you to connect the speakers from 4 Ohms to 8 Ohms and 3 watts each.
Specification
Power supply: from 2.5 V to 5.0 V
Output power: 2x 3 W
Resistance of speaker output: 4 Ω to 8 Ω
Efficiency: 90 %
Operating temperature: -40°C to 85°C
Frequency range: 20 Hz to 20 kHz
Dimensions: 21 x 18,5 mm
Weight: 16 g
Details intechnical documentation.
Connection
Inputs are holes for self-soldering, goldpin strap raster 2,54 mm. Connectors not included, they must be purchased separately.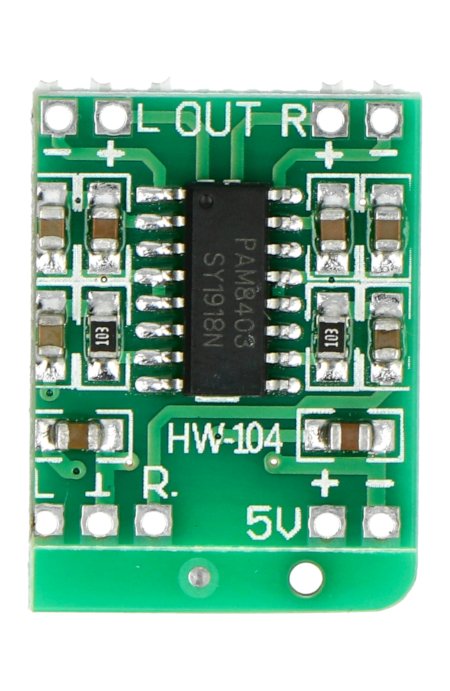 The output of the amplifier PAM8403.