Product description: RFID module MM-R5 - 13.56 MHz
RFID card reader operating on 13.56 MHz frequency.MM-R5is based on the principle of contactless reading and writing from a transponder using MIFARE standard. The device uses a communication interface with TTL-compliant voltage levels. The reader has a built-in bootloader. The module allows programming of NFC cards and tags according toISO/IEC 14443standard.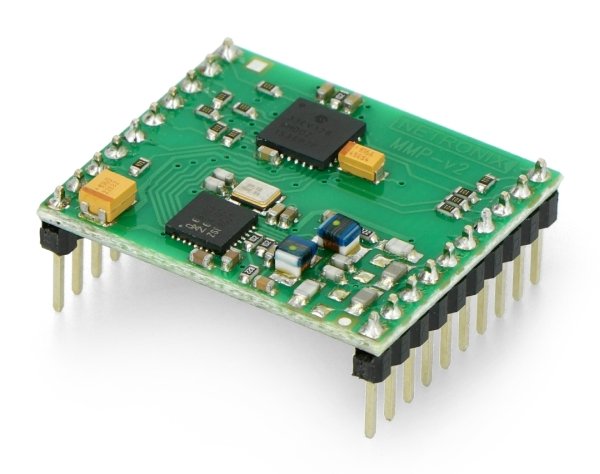 RFID module MM-R5 - 13.56 MHz.
Functions available within particular types of cards and transponders.
Support for functionalities depending on transponder type.
MIFARE card type
Reading the ID number
Full memory block writing and reading
S50
Yes
Yes
S70

Yes

Yes

Ultra Light
Yes
Yes
Ultra Light C
Yes

Yes

DesFire
Yes
Yes
I-CODE SLI
Yes
Yes
MIFARE Plus
Yes

SL0, SL1, SL3

IClass
Yes

No
Module specification MM-R5
Supply voltage from 4.5 V to 5.5, V
Maximum power consumption: 55 mA
Frequency of operation: 13.56 MHz
Supported standards: MIFARE S50, S70, Plus, Ultra Light C, Mifare DesFire, ICODE, SLI, IClass (CSN only)
Communication interface: RS232 with TTL-compliant voltage levels
Configuring two-state input and output ports
Control of two-state outputs
Setting up a password-protected module
Access to all MIFARE card sectors at read/write level
Dimensions: 25.5 x 31.5 x 12 mm