Description of product: OLED display, blue graphic, 0.96 '' 128x64px I2C - red
OLED blue display with a diagonal of0.96"and a resolution of128 x 64 px. The screen is based onSH1106driver, works with voltages of3.3 Vand5 V, and communicates overI2C. Cooperates, in particular, with the Arduinoboards.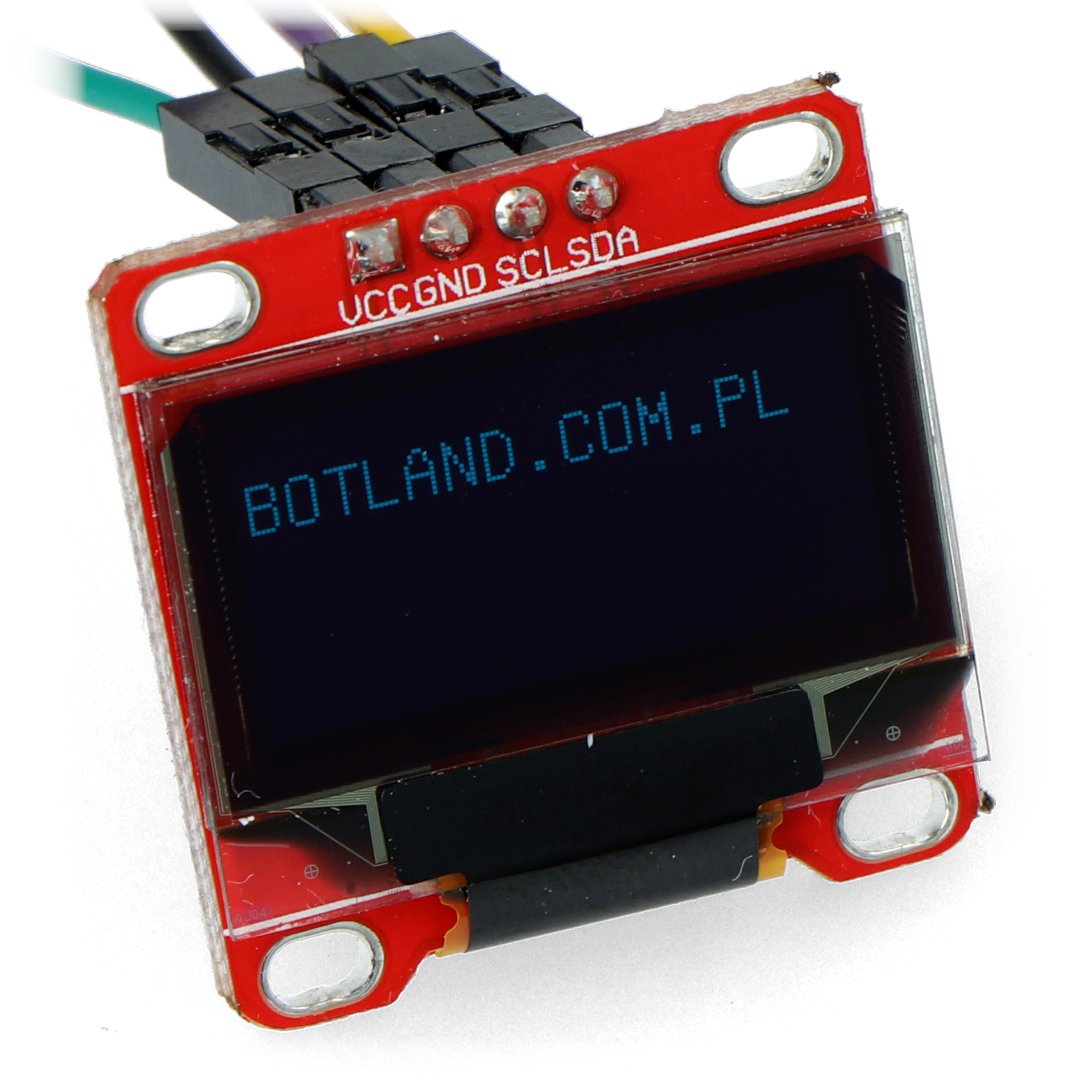 The product is compatible with Arduino
Connect the blue graphical OLED 0,96"
The module has straight goldpin connectors - 2.54 mm raster, communicates through an I2C interface. Description of the specific outputs is shown in the table.
| Pin | Symbol | Description |
| --- | --- | --- |
| 1 | VCC | Supply voltage from 3.3 V to 5.0 V. |
| 2 | GND | The ground of the system. |
| 3 | SCL | I2C clock line. |
| 4 | SDA | I2C data line. |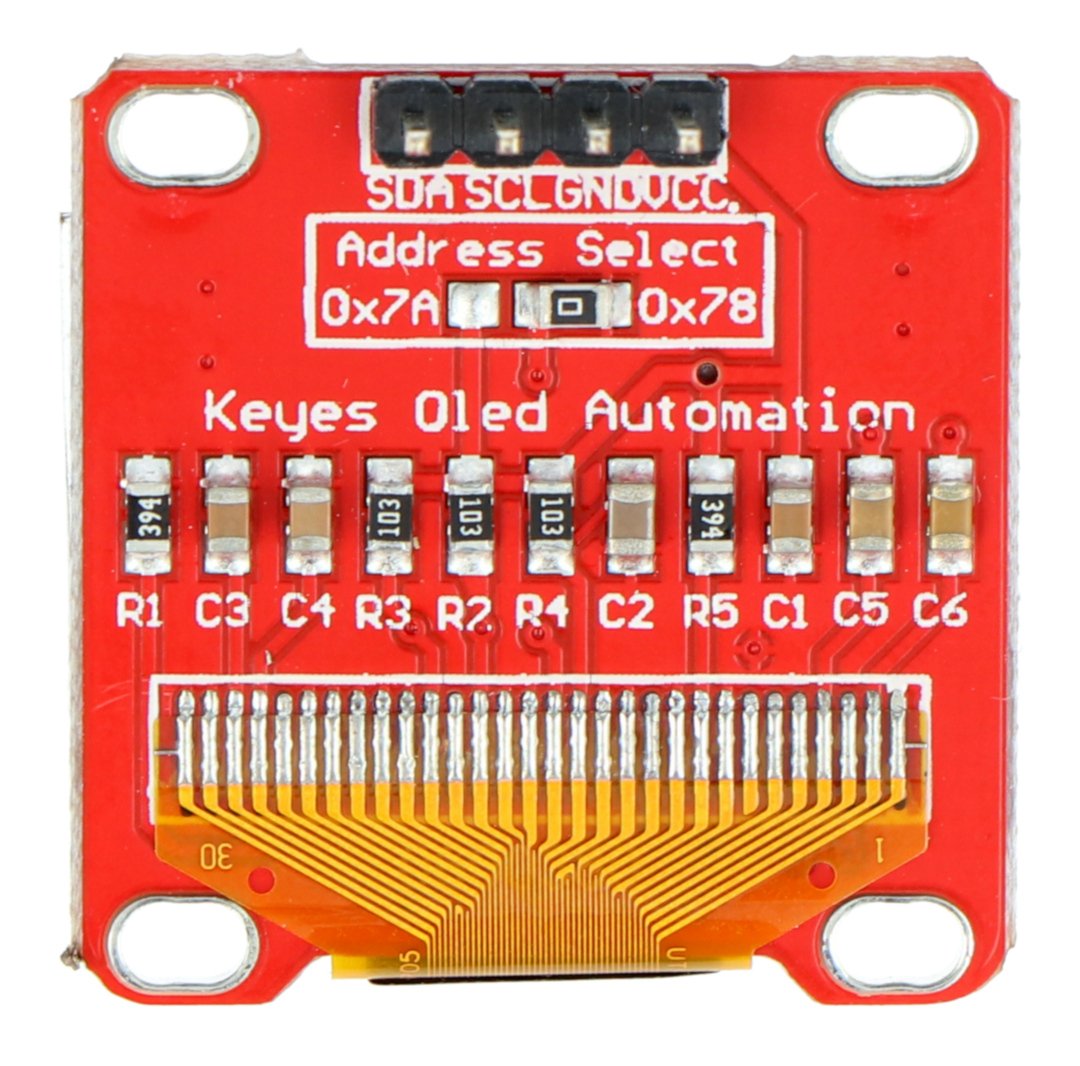 Technical characteristics of the OLED display
Working voltage: from 3.3 V to 5.0 V
Driver: SH1106 (documentation)
Communication: I2C
Display type: OLED
Diagonal: 0,96"
Resolution: 128 x 64 px
Color: blue
The viewing angle of above 160 °
Operating temperature: -20 °C to 70 °C
Goldpin connectors - raster of 2.64 mm
Dimensions: 28 x 27 mm