Product Description:M.2 Key M to Key A adapter with USB support - for PCIe devices - Waveshare 20315
M .2 Key M to Key A adapter created by Waveshare company. The module allows you to connect M.2 devices with Key A standard to M.2 slot with Key M standard. Additional advantage of the adapter is the possibility of USB conversion. The adapter works only with devices that have PCIe slot. There is LED indicator on the module informing about the M.2 device status. On the board there are printed M.2 module lengths: 2230, 2242, 2260, 2280.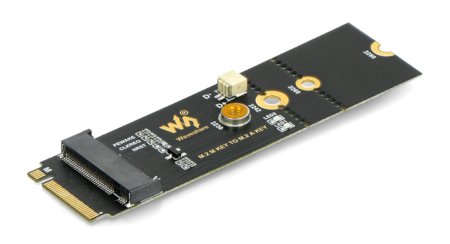 M.2 Key M to Key A adapter.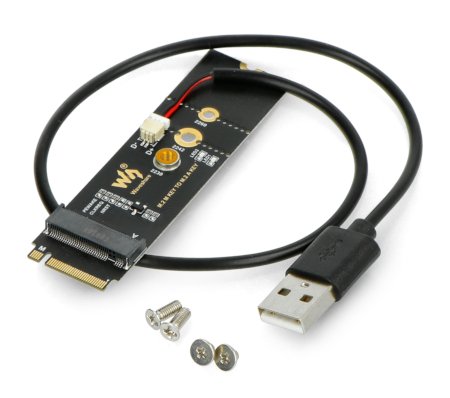 Apart from the adapter you will also find USB cable and a set of screws.
Adapter specifications
Adapter type: M.2 Key M to M.2 Key A
Supports USB conversion
Built-in LED indicator for M.2 device operation status
M.2 device sizes imprinted: 2230, 2242, 2260, 2280
Dimensions: 80 x 22.5 mm
Set contents
Adapter M.2 Key M to M.2 Key A
USB cable with 2-pin connector
Screw set