Product description: Cable tester RJ45/RJ11/USB - Lanberg NT-0403
RJ45, RJ11,RJ12 and USBcable tester type A and B. The device allows you to quickly check the continuity of the cable, and the correct pin assignment of the cable. The tester is equipped with a remote module which also enables testing of cables whose ends are located in two different rooms. To carry out tests on RJ11 and RJ12 plugs the manufacturer has prepared special adapters. The tester is powered by one 9 V 6F22 battery, whichmust be purchased separately.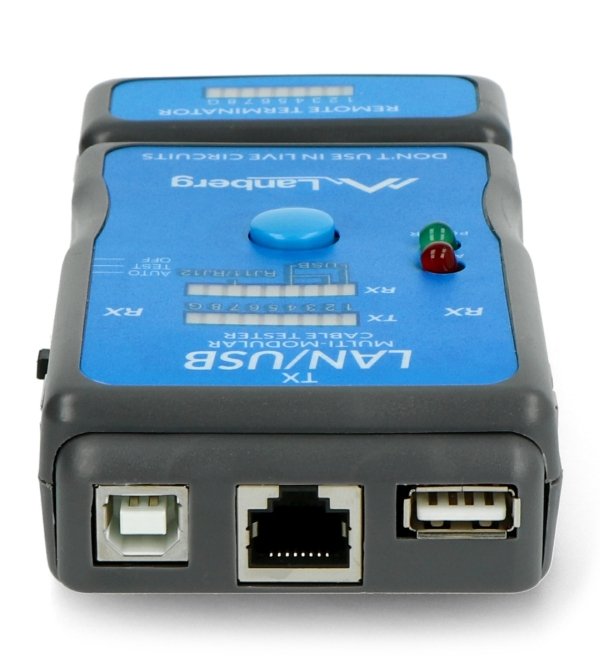 Lanberg NT-0403 cable tester.
Technical specification
Power supply: 1x

9 V 6F22

battery(no battery included, battery to be purchasedseparately)
Operation indication: LEDs
Colour: black and blue
Material: Plastic