Description of product: Pogo Pin - round P125-D
Pin connectors with the length of 33 mm, it is ideal for testing or programming the modules without the need of soldering the goldpin straps. It is sufficient to attach the connectors to the breadboard or solder it to the main circuit, put on a module and press lightly. Thanks to the built-in, the connection made in this way, is stable. This version has a rounded head.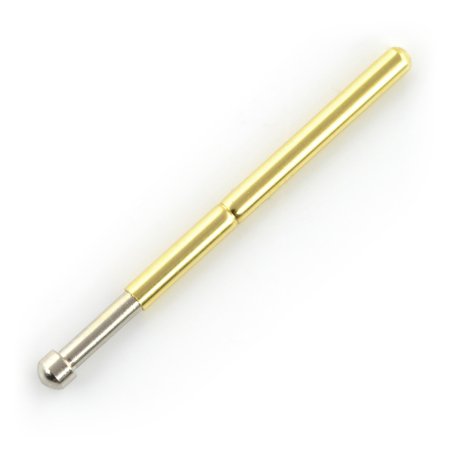 Pogo Pin - round P125-D.
Specification
Length: 33,35 mm
Length of the moving element: 6.35 mm
Head diameter: 2.5 mm
Details can be found in thedocumentation.