Description: Arducam spy camera OV5647 5Mpx 1/4" for Raspberry Pi Zero
A small camera module integrated with a flexible connection tape that connects the camera to our Raspberry Pi Zero, this type of solutionallows you to reduce the space thatour project takes up.The module is based on the OV5647 sensorwith5 Mpx resolution and 1/4"diagonal. The viewing angle of the camera is160°.The camera has an integratedIRfilter.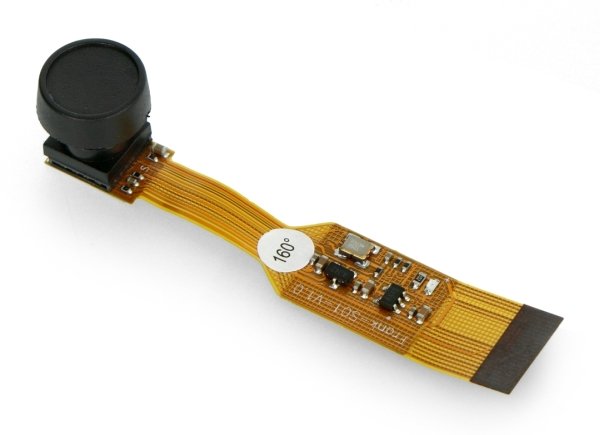 Spy camera module integrated with connection tape.
Mounting and configuration of the camera with Raspberry Pi mini-computers
Video showing how to connect the camera module with Raspberry boards and perform basic configuration.
Module specification
Sensor: OV5647
Resolution: 5 Mpx
Diagonal: 1/4"
Viewing angle: 160° (D)
Maximum photo resolution: 2592

x 1944 px

Maximum video resolution: 1080p
Frame rate: 30 fps at 1080p, 60 fps at 720p, 60/90 fps at 640 x 480p
Equipped with IR filter
Focus type: fixed
Connector: 15-pin MIPI CSI
Tile size: 60 x 11.5 mm