Description: Slow motion camera Arducam IMX219 8Mpx
1/4'

' for Raspberry Pi - Arducam B01675MP

Camera set8Mpxfor remote camera rotation as well as tilt and zoom control. The cameras with such a function will be useful in projects related to monitoring or conducting long observations of e.g. wild animals. The device consists of camera module, driver module and special lens. The set is equipped with IR filterCutTo controltiltand rotation of the camera it is necessary to use e.g. servos.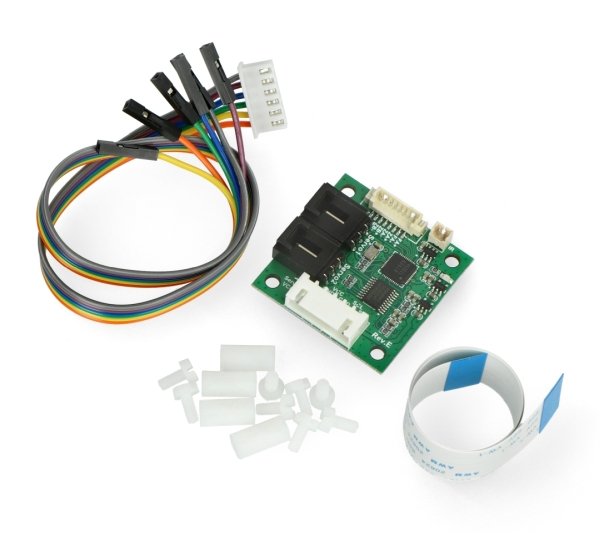 Control module with mounting elements and cables.
Slow motion camera applications
These types of cameras will prove useful in situations where we want to cover as wide an area as possible with as few cameras as possible, examples of such projects include
IoT cameras
Monitoring system
Robot or drone camera
Wildlife Observation Camera
The manufacturer has also prepared severaldemonstration programmeswhich allows us to test the work of the camera or use it in our project.
Technical specification
Sensor: IMX219
Resolution: 8 Mpx
Format: 1/4"
Number of frames per second:

30 fps / 8 Mpx
60 fps / 1080p
180 fps / 720p

Pixel size: 1.12 x 1.12 μm
IR filter: IR Cut to switch between day and night mode
Focus: manual