Description
Official capacitive touch 7 " screen for Raspberry Pi with a resolution of 800 x 480 px. Works with Raspberry Pi version 4B, 3B+, 2B, 1B+ through a special connector DSI. Thanks to selected openings with mounting screws, minicomputer can be fixed in the rear, unseen side of the screen.
Connection
The device must be connected to the control unit and the Raspberry Pi using a special tape. Power to the driver of the screen, can be led with connector cables, which are included in the package. The latest system Raspbian has the drivers for the screen, so to start the device, simply connect the tape to the DSI connector. In order to run the screen on the previous version of the operating system, you must update it using the command:
'sudo apt-get update'
'sudo apt-get upgrade'
'sudo rpi-update'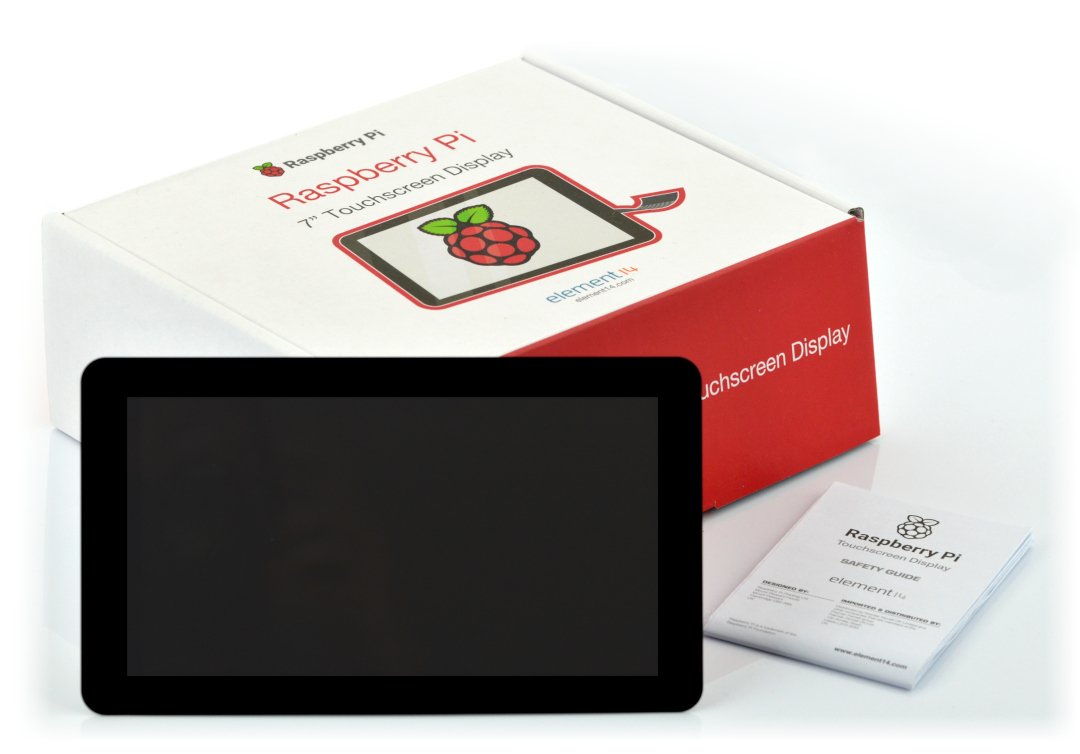 Specification
Screen type: touchscreen, capacitive
Diagonal: 7 "
Resolution: 800 x 480 px
Update: 60 fps
Color depth: 24 bit
Angle of view: 70 degrees
Mounting holes for mounting of minicomputer Raspberry Pi
Works with: Raspberry Pi version 4B, 3B+, 2B, 1B+
Connections through port DSI
Latest Raspbian has the installed drivers
4 mounting holes (screws are included in the package)
Screen dimensions: 155 x 86 mm
Tile sizes: 194 x 110 x 20 mm
Accessories
In our offer you will find also a special case to screen and Raspberry Pi.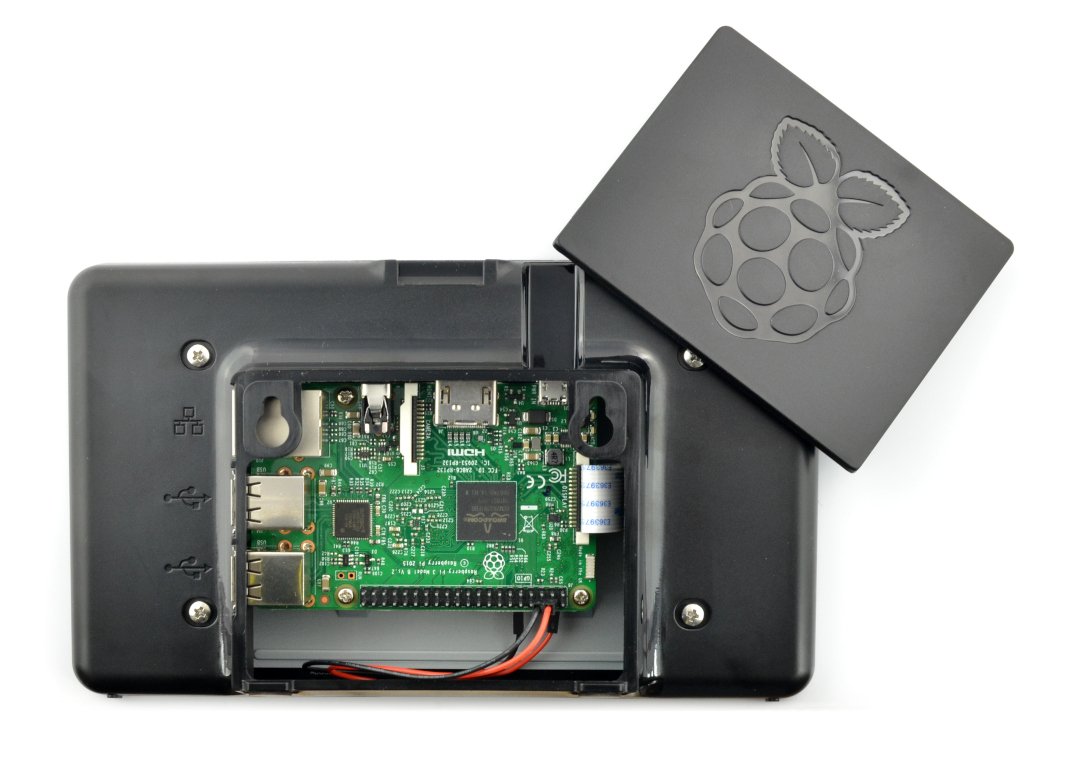 A housing that accommodates the official screen, minicomputer Rapsberry Pi and a special camera.