Product description: Housing for Raspberry Pi and dedicated 7'' touch screen - black
Black case for Raspberry Pi minicomputer versionsB3, B2 and B+ and official 7 '' 800 x 480 px DSI touch screen. The external dimensions are equal to 185 x 110 x 45 mm. It is mounted with screws without glue, allowing it to be disassembled at any time.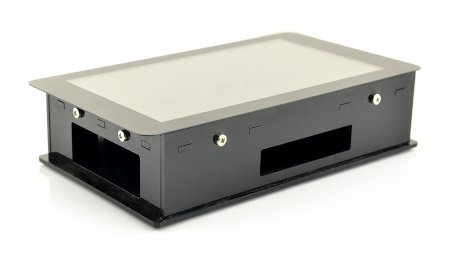 The housing has holes that allow to lead out cables. The item sold is the enclosure, Raspberry Pi and the official screen can be purchased separately.
Specifications
Color: black
Material: Acrylic
External dimensions: 185

x 110 x 45

mm